The Los Angeles Clippers could use Kawhi Leonard right now but bringing back the may not be a good idea.
According to a report by Farbod Eshaashari of Fan Nation, the two-time NBA champion is ahead of schedule in his rehab, raising the possibility of seeing Leonard back for their 2021-22 campaign. But the next question is whether it would be worth the risk?
Risk in the sense that rushing any player from injury could end up devastating. No less than Leonard himself knows that should he return sooner than expected with no guarantees, his NBA career would be on the line.
And also considering the Clippers view him as their main man for the years to come, risking it all with no promise of winning the NBA title this season would be a big gamble.
At the moment, the Clippers are 19-20, sitting at eighth place in the Western Conference standings. Of course, most know that by the time the playoffs come, everything changes. But will a returning Leonard up their chances? Not many pundits are convinced.
Health has been a big issue for the Clippers with Paul George, Marcus Morris and Nicolas Batum being sidelined with respective injuries. But compared to Leonard's status, these are the guys that head coach Tyronn Lue may have to rely on for now.
This is not to discount the Clippers. Adding Leonard would be neat but may not promise a romp that would see the Clips make the NBA Finals. At least not this year.
Considering that Leonard signed a four-year deal with the Clippers in the offseason, it may be in the best interest of the LA Clippers to save the five-time All-Star for the future.
Even if he were to suit up, Leonard is unlikely to be as effective as before since he would need to get used to playing competitive ball once more. Worse, there is that lingering possibility his rehab from injury could be put to waste with one wrong move on the court.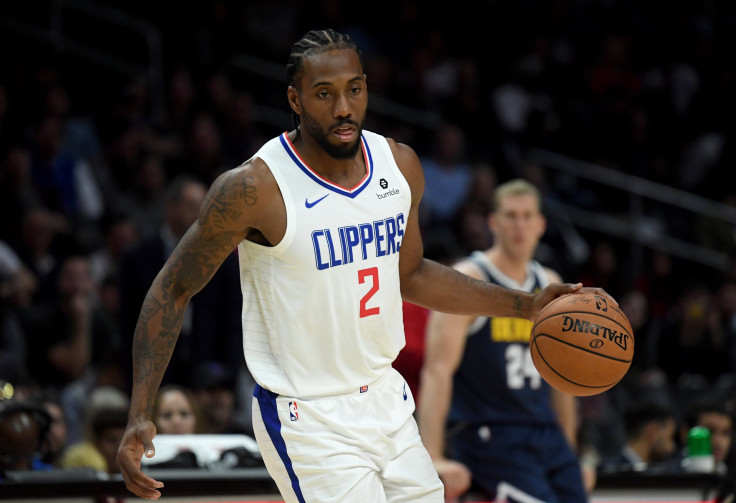 © 2023 Latin Times. All rights reserved. Do not reproduce without permission.