Despite his efforts, it appears DeMarcus Cousins will have to find a new home soon.
According to Milwaukee Bucks general manager Jon Horst, the team will be waiving the four-time NBA All-Star before his contract becomes fully guaranteed on Jan. 10, ESPN reported.
"We wouldn't have been able to get through this difficult stretch of the season as successfully as we did without DeMarcus. At the end of the day, we made a strategic decision to have an open roster spot, but there's nothing that would prevent us from partnering with DeMarcus again down the road. He was so good for us, and hopefully we helped him, too," Horst stated.
This development came not long after Cousins finished with a double-double performance of 15 points and 10 rebounds in the Bucks' loss to the Toronto Raptors, 117-111.
In 17 games with Milwaukee, Cousins averaged 9.1 points, 5.8 rebounds and 1.1 assists in 16.9 minutes per game.
Cousins, who is expected to be waived by Jan. 7, had a credible showing but the effort was not enough. But the move of the Bucks is hardly surprising.
The defending champions have done this in the past, embarking on last-minute deals by the trade deadline. There is no telling who they may be targeting although Luke Kornet will have a chance to compete for that spot.
Kornet signed a 10-day deal on Monday and will pick up once Cousins is cut. Only Wes Matthews appears to be the one remaining on the roster past the deadline.
Cousins and Kornet were taken in to fill the void left by an injured Brook Lopez. So far, Bobby Portis has stepped up for his injured teammate, aiding Giannis Antetokounmpo in the starting lineup.
The NBA trade deadline in February could see more changes unless Kornet can prove to be more efficient compared to what Cousins has given.
For Cousins, it remains to be known who will give him a new lease after Jan. 7, assuming he is cut by that time.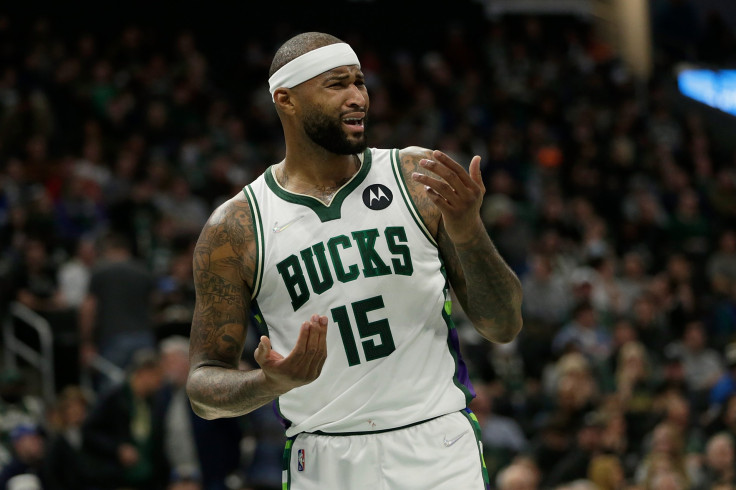 © 2023 Latin Times. All rights reserved. Do not reproduce without permission.