The Los Angeles Lakers, particularly LeBron James, could use Anthony Davis back for added ceiling. The All-Star center was spotted doing some light shooting and jumping rope, sending off mixed feelers that he may be returning to action soon.
Unfortunately, that does not appear to be the case. He is roughly a week away from his original four-week timeline before undergoing medical evaluation, the Daily News reported.
Davis has not played since Dec. 17 after spraining the MCL in his right knee in a game against the Minnesota Timberwolves.
Head coach Frank Vogel opted not to give an update on Davis although sources suggest the 28-year-old player may need up to two months for a full recovery. Seeing the eight-time All-Star doing some work is good news but does not necessarily mean he is good to return to the Lakers' lineup.
Hence, this means that Vogel will have to stick with his current scheme where James has been playing the center position. Alternating with the four-time champion is Carmelo Anthony – a ploy the purple and gold have been using for the past six games.
Scoring has picked up and appears to be working for the Lakers. That was until they suffered a 119-127 loss to the Memphis Grizzlies, something that snapped the four-game winning streak of the purple and gold.
With Davis still out, it remains to be seen if Vogel will change it up and resort to another tactic. The Lakers continue to struggle and are at the sixth spot of the Western Conference standings.
But as far as Vogel is concerned, one game does not say much. He knows that should they face the Grizzlies again in the playoffs, it will be an entirely different story.
"I don't try to envision a playoff match-up before it happens, especially this early in the season. This matchup is about the guys we have in uniform tonight, and the guys the Grizzlies have in uniform tonight. … Obviously the health of each team is gonna be different come the playoffs, and that will be a different match-up," Vogel stated.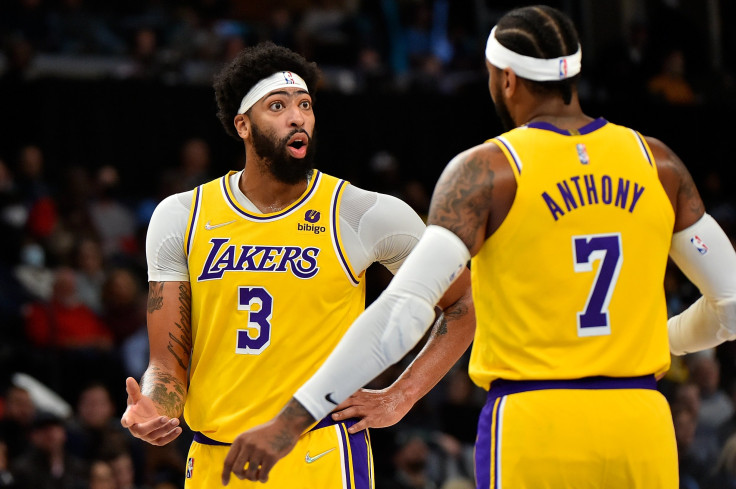 © 2023 Latin Times. All rights reserved. Do not reproduce without permission.