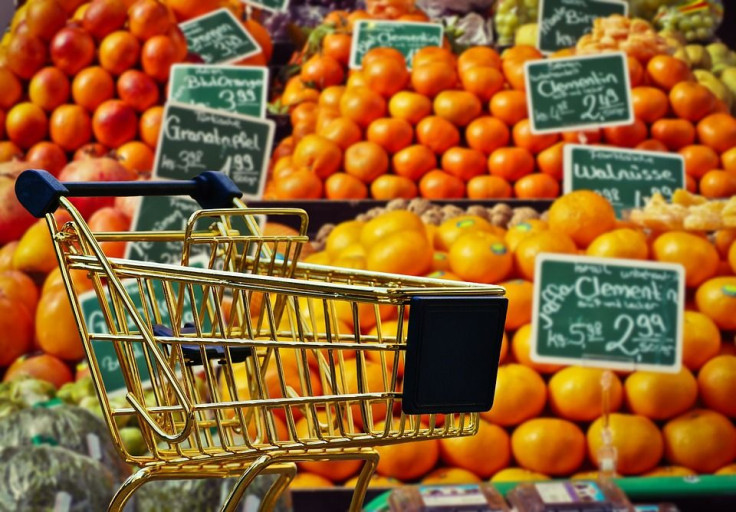 The man who died by suicide after shooting to death a 1-year-old boy and his grandmother at a Publix supermarket in Florida last Thursday, has been identified by the Palm Beach County Sheriff's office. Surveillance footage of the tragic incident caught Timothy J. Wall, 55, as he quietly and intently watched his victims peruse across the produce section before proceeding with his murderous plan.
According to police reports, Wall had driven to The Crossroads shopping plaza at Okeechobee and Royal Palm Beach boulevard on board his red scooter. CCTV cameras caught him lurking in Walgreens and then was again spotted in Publix earlier that day. In the video, it appeared he was spooked off by a sheriff deputy who was buying groceries. He then entered Publix while holding a golf putter which he used as a walking stick.
At 11:35 am, Wall seemed to have spotted his chosen victims. A 69-year-old grandmother with her 1-year-old grandson who were going about their normal shopping chores at the produce aisle.
Wall approached the shopping cart and killed the child with one shot. The grandmother's instincts kicked in and immediately she attacked Wall. In what seemed to be a speck of hope that she could overpower Wall after his gun had jammed, the deranged suspect pushed the elderly woman down on the ground and shot her.
The first to arrive at the scene was the sheriff's deputy who responded to the incident three minutes after the attack and found three people dead. Wall had apparently shot himself in the head after killing his victims. Sources said Wall had posted on social media that he wanted to kill people, particularly children.
Palm Beach County Sheriff Ric Bradshaw slammed Wall's ex-wife and relatives who knew of the man's unhinged rage and failed to notify authorities.
Having displayed an increasingly paranoid behavior for days leading up to the gruesome murder suicide, Bradshaw voiced his anger citing that had the sheriff's office been alerted of Wall's mental deterioration, deputies could have confiscated any weapon he had in his possession. He emphasized how Wall had already warned those around him of his grim intents and showed enough concerning behavior just from his social media postings alone.
Wall's former sister-in-law Maia Knight told the Post that her brother-in-law suffered from schizophrenia and that her sister had already reached out to law enforcement for help. "He wasn't really taking the medicine, and he had alcohol problems at one point," she said. "He didn't even want to help himself. My sister would say, 'I can't tell a grown man what to do do if he doesn't want to do it himself.'" Knight told the Palm Beach Post.
Wall married Monica Sandra Wall in 2003 and divorced in July 2017. The couple have a 14-year-old daughter. Records show that Wall had been legally evicted from his ex-wife's home in May 2019 even after a Palm beach County circuit allowed him to live in his marital home for a few months. He filed for bankruptcy and has been living at motel efficiencies in the weeks before the shooting.