The Christmas season is roughly a month away and most know that this year's Yuletide season will not be the same. Regardless, people will try to find ways to offer something from their business side with a reminder that the holidays should still be observed with proper COVID-19 related safety precautions.
In the case of Greek candlemaker Alexios Gerakis from the northern town of Thessaloniki, decorative candles featuring Father Christmas wearing a big blue surgical mask covering his white board should be a lush addition to any home or office this holiday season, Reuters reported.
"Because of the times, we are trying to convey a message that health comes first, then everything else," the 37-year-old Greek said.
Like most businesses around the world, the only way to survive is to think of ways to keep their operations going.
Thessaloniki has been hard hit by the COVID-19 pandemic. A second wave surfaced in the autumn, forcing Greek authorities to re-impose a nationwide lockdown. That is set to expire by the end of November though his idea could be a great way to give homes some decorations and reminders that the pandemic is far from over.
"Christmas is a bit of a question mark for all of us this year I think, we don't know how this will end. We have to be optimistic, but it's uncertain what will happen," he added.
Greece COVID-19 cases, deaths still rising
True enough, the holiday season for 2020 will be different compared to previous years. In Greece alone, there have been 91,619 cases with 1,630 reported deaths as of this writing from Johns Hopkins University.
That includes 2,198 cases and 58 deaths reported last Monday. It is the second-highest death toll for the country thus far.
The candles are a neat idea and other businesses will find ways to come up with something creative this holiday season. The initiative is not solely meant to make sure that their businesses are kept afloat but to also remind everyone that the COVID-19 threat is still in the air – hence the needs to continue observing health protocols to avoid contract the coronavirus.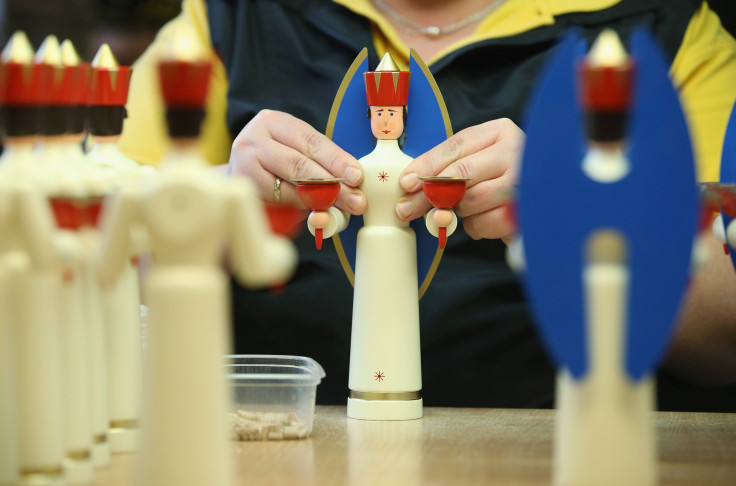 © 2023 Latin Times. All rights reserved. Do not reproduce without permission.