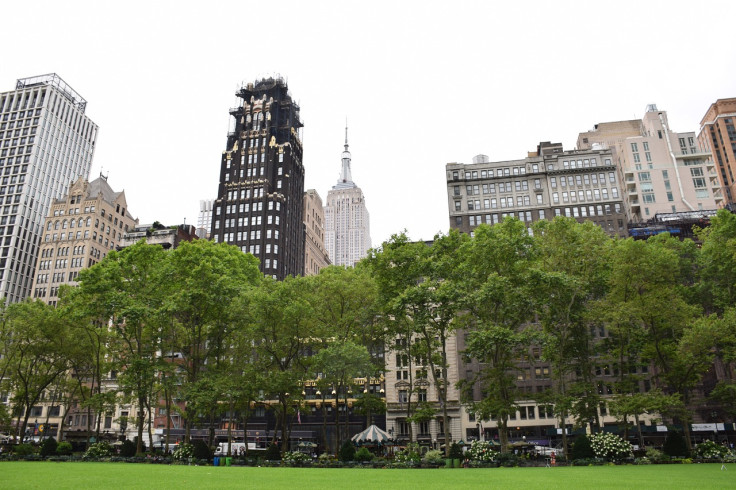 Living in a big city can be stressful and recent studies have found that exposure to nature can lead to better health benefits. GreenLatinos, originally known as the National Latino Coalition on Climate Change, has been awarded a Urban and Community Forestry Grant to support urban tree planting in Latino communities.
"This new initiative will significantly invest in Latino communities, which tend to have the least shade, parks, trees, and green infrastructure in their neighborhoods while suffering the most from health disparities due to climate change," said president and CEO Mark Magaña in a press release following the news of the grant.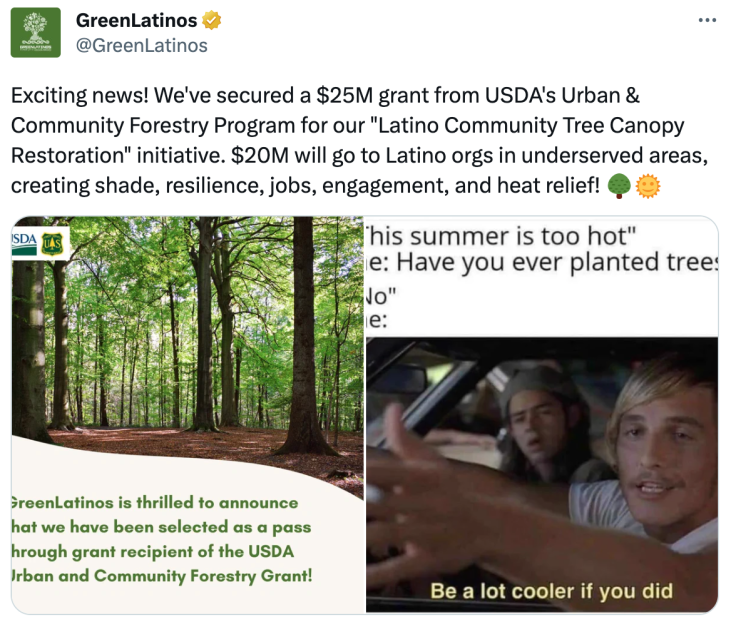 This three-year grant process of tree planting in Latino communities is still working on the logistics of how to distribute the grant. CEO Magaña shares that GreenLatinos is working to get together with advisory boards of different Latino communities to be able to understand what the needs are while the main focus remains on tree canopy restoration. Some communities he mentioned he was considering were Albuquerque, Los Angeles and Chicago.
According to the American Lung Association a study released in 2022 by Harvard University reinforced what experts have known for some time, that air pollution in predominantly Latino zip codes was 14% higher than predominantly white areas for fine particulate matter and other contaminants. In the two decades span of the study, it was found that fine particle levels decreased in white areas and either remained constant or increased in Latino communities. Disproportionate exposure to air pollution in communities of color is linked to asthma and other chronic and debilitating health conditions. Hispanics are twice as likely to visit the emergency department for asthma, as compared to non-Hispanic whites, according to a survey conducted by the U.S.Department of Health and Human Services Office of Minority Health.
The need for more green spaces brings in health benefits. Stress is relieved within minutes of exposure to nature, reduces blood pressure improving mental health. Memory performance and attention span improves by 20% after spending an hour interacting with nature.
Rates of asthma are relatively high in Latino communities. Many Latinos are particularly burdened with the health impacts from this air pollution due to high levels of poverty and relatively low rates of health insurance. Hispanics are 51 percent more likely to live in counties with unhealthy levels of ozone than are non-Hispanic whites. More than 1.78 million, or 3 percent of Latinos, live in areas where toxic air pollution from oil and gas facilities is so high that the cancer risk due to this industry alone exceeds EPA's level of concern.
"We've put together a coalition called the Collaborativo40 and that is to make sure people are able to know about the federal grant programs that are offered under justice 40" said Magaña. " It is important for our community to know about these grant opportunities and build collaborative efforts to apply for them.
The grants are made possible by investments from President Biden's Inflation Reduction Act, the largest climate investment in history. The Urban and Community Forestry Program is part of President Biden's Justice40 Initiative, which works to ensure that 40 percent of the overall benefits of certain Federal investments reach disadvantaged communities that are marginalized, underserved, and overburdened by pollution and underinvestment.
© 2023 Latin Times. All rights reserved. Do not reproduce without permission.