Climate activist Greta Thunberg wants all countries to have equal access to coronavirus vaccines. The Swedish teen donated 100,000 euros ($120,000) from her charitable foundation to the WHO Foundation to help purchase Covid-19 vaccines for countries, especially the poor ones.
"About 1 in 4 people in high-income countries have received a COVID-19 vaccine, compared with just 1 in more than 500 in low-income countries. My foundation will donate €100000 to support COVAX to ensure a more equitable global COVID-19 vaccine distribution. #VaccineEquity," she tweeted Monday.
Her tweet comes amid the WHO's announcement that there were 5.2 million new confirmed virus cases in the latest week. It is the largest weekly count yet, according to the UN health agency, reported Al Jazeera.
"It is completely unethical that high-income countries are now vaccinating young and healthy people if that happens at the expense of people in risk groups and on the front lines in low and middle-income countries," said Thunberg, who was invited as a guest for a WHO briefing.
"The international community, governments and vaccine developers must step up their game and address the tragedy that is vaccine inequity. Just with the climate crisis, those who are the most vulnerable need to be prioritised and global problems require global solutions," she added.
Thunberg also saw a link between the pandemic and environmental destruction. "Science shows we will experience more frequent, devastating pandemics unless we drastically change our ways and the ways we treat nature … We are creating ideal conditions for diseases to spill over from one animal to another and to us," she said.
Meanwhile, Thunberg told BBC that she does not plan to attend COP26, which is a UN climate conference. She is concerned about the impact of the pandemic on attendance at the event. It is expected to be held in Glasgow in November.
The 18-year-old said the UK government, which is hosting the summit, should wait until global vaccination rates have gone up. "This needs to happen in the right way. Of course, the the best thing to do would be to get everyone vaccinated as soon as possible so that everyone could take part on the same terms," she said.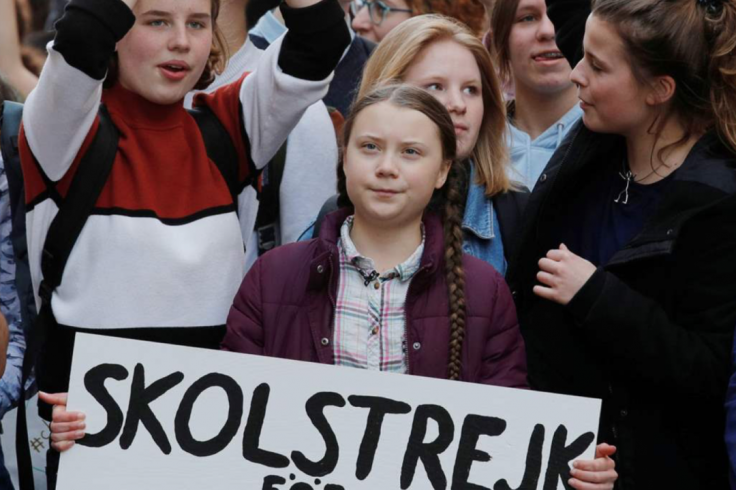 © 2023 Latin Times. All rights reserved. Do not reproduce without permission.