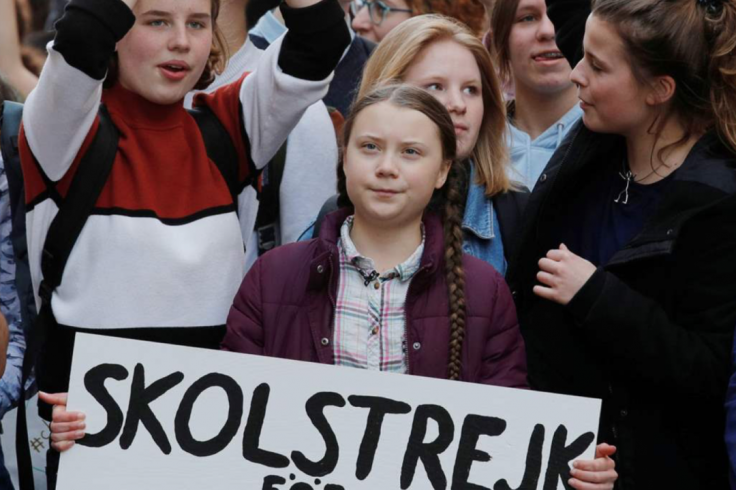 She's 16. She's Time's '2019 Person of The Year'. She is the front runner who led the largest global climate strike involving 4 million people spread across 161 countries. She's Greta Thunberg. And now, she's made her dislike for "small talk" with politicians clear.
Thunberg, in a recent appearance at the Ellen DeGeneres Show, alleged that a meeting with President Donald Trump would be a "waste of time", implicitly slamming the 45th president of the United States. Thunberg is currently in Madrid Spain, at the COP25 Climate Summit.
"I don't understand why I would do that," said Thunberg at "The Ellen DeGeneres Show" during her fall visit to the US. "I don't see what I could tell him that he hasn't already heard, and I just think it would be a waste of time, really," she added. Thunberg was prodded about a volley of things, whilst also being asked whether she would consider sitting down with President Donald Trump to "try to help him understand climate change."
The environmental activist made headlines for calling out on World leaders at the United Nations Climate Action Summit for their indifference towards gnawing climatic issues. Her impassioned tearful speech reverberated across millions world over—"You have stolen my dreams and my childhood with your empty words," she said.
Thunberg being the last person to mince her words, and earlier this year, in a video interview with Time, spoke about her dislike for meetings with politicians and that she tries her best to avoid them for as long as she can. "It's just small talk basically," she said. "And of course, they want to take selfies. I'm a bit tired of selfies right now," she added.
The teenager, who sparked controversies by hitting the bull's eye, drew a lot of ire from World leaders—particularly Trump, who has thrown a low-key shade on her in the past. Their infamous twitter war remains vivid in the minds of netizens on Twitterverse.
After her powerful speech at the UN, Trump mockingly tweeted, "She seems like a very happy young girl looking forward to a bright and wonderful future. So nice to see." And, well, Thunberg took things a step further by promptly changing her Twitter bio to, "A very happy young girl looking forward to a bright and wonderful future."
© 2023 Latin Times. All rights reserved. Do not reproduce without permission.