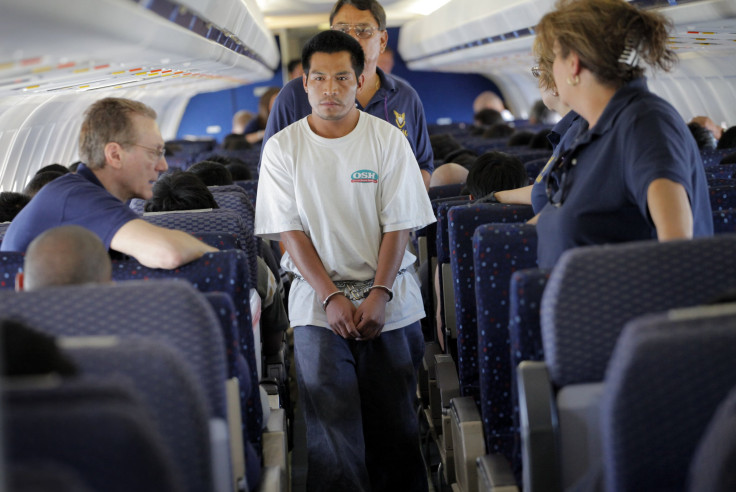 The Associated Press reported on Thursday that Yakima county in Washington has joined three other counties in the state in refusing to keep immigrants jailed longer than otherwise necessary for the benefit of immigration agents. The Washington counties are part of an exodus including sheriff's offices in several counties in Colorado and Oregon after a federal court in Portland ruled that an immigrant's rights had been violated by such an extended hold in a county jail at the behest of Immigration and Customs Enforcement (ICE) agents.
The New York Times reported in mid-April that nine sheriffs in Oregon said they would no longer honor ICE "detainer" requests. Earlier this week, the AP wrote that Colorado sheriffs from several counties had announced the same, with one representing Boulder County calling the court's decision a "game changer." Another sheriff, from Walla Walla County in Washington, told the AP that the decision "significantly reduces the possibility" that the county would be sued for conduct similar to that which sparked the lawsuit from the woman in Portland.
ICE's use of the detainers began in March 2008 with the initiation of Secure Communities, a program now established in some 1,500 jurisdictions nationally by which local police submit fingerprints of arrestees to ICE, to be checked against their own databases. If immigration agents identify a detainee who could be deportable, they send a detainer request to the jail, which would keep the suspect in custody for up to an additional 48 hours. Even as ICE has sought to focus its resources on immigrants with a record, the program has targeted mostly those without one since its inception in 2008. A February 2013 analysis by a Syracuse University immigration data group found that 77 percent of the detainers issued by ICE between 2008 and 2012 were for individuals without a record; of those who did have a record, only about 9 percent were convicted of violent crime or major drug offenses.
© 2023 Latin Times. All rights reserved. Do not reproduce without permission.