California wildlife officials have launched an investigation after a bear's severed head was found gruesomely propped up on a tree at Louis Park in Stockton, California last week.
Gabriel Garcia, a passerby at the park, spotted the bear head in a tree in Louis Park in Stockton last week on Wednesday, Oct. 27, while he was parking his vehicle nearby. However, he said that he heard reports stating that the bear head had been there since last Monday, Oct. 25, CBS Sacramento reported.
Garcia, who took a picture of the disturbing discovery, said that he initially wasn't sure what it was.
"I thought it was a cat, it wasn't a cat. When I walked up, you could smell it was dead," he said.
"It was a real bear's head. Somebody stuck it up in a tree right there," he added.
Garcia shared a photo of the bear's head and said that the sight was especially disturbing because the bear didn't even have any eyes.
"I don't know what kind of person would bring that. Why would they have it in their car or bring it out here or wherever they brought it from?" Garcia said.
Stockton police officers were notified about the incident and they responded to the scene on Friday, Oct. 29.
Patrick Foy, a captain with the California Department of Fish and Wildlife, said that a case where a bear's severed head is found in a tree is extremely rare.
"This is highly unusual, so somebody walking into a park like this is something pretty rare," Foy said.
The officials are investigating the incident and are trying to discover the rest of the bear's body, WSET reported.
"There's no reason why there should've been a head in a tree in the first place," Alex Gomez, a Stockton resident, said.
Gomez came across photos of the bear's head and said that she feels bad for anyone who may have seen it before it was removed from the park by authorities.
"Disturbed. I felt worried for the people who saw it because there are kids at that park all the time," she said.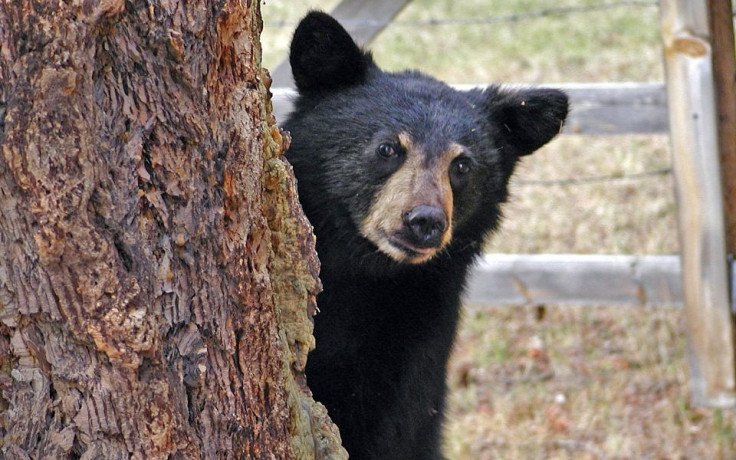 © 2023 Latin Times. All rights reserved. Do not reproduce without permission.