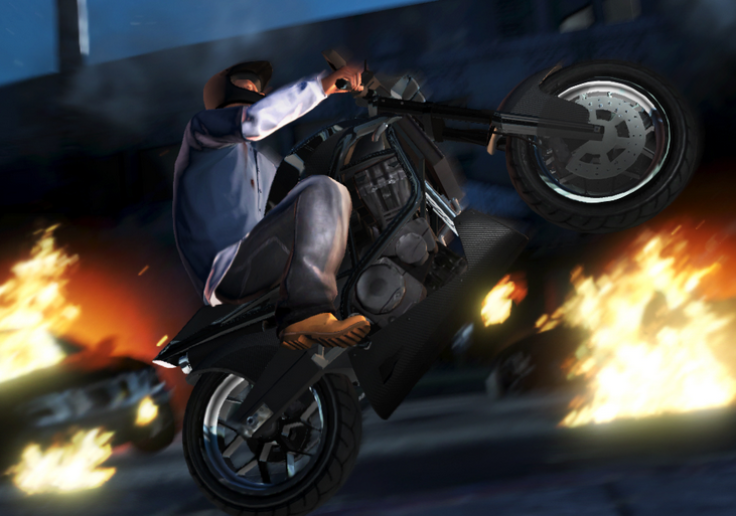 Grand Theft Auto 5's September 17, confirmed release date for PS3 and Xbox 360 grows closer. Although what about other platforms? How are we supposed to experience the awesomeness of GTA 5 if it isn't released for PS4, Wii U and PC? But don't fret; I have a release date rumor roundup that may make you feel as if you are already playing GTA 5!
GTA 5 Fans that are waiting to play the game on new hardware aka the PS4, good news! Techinews has released a new report stating that GTA 5 might come to PlayStation 4. Despite Rockstar's reluctance to discuss the release date/or possibility of one for GTA 5 on PS4, there have still been a lot of hints that GTA 5 will be coming to the next-gen consoles. According to, The Sixth Axis these hints are present in the "Greatness Awaits" advertisement that Sony has recently released for the PlayStation 4.
Check it out below:
Surprisingly enough the scenes from the advertisement have been leaked as a part of the in-production live action trailer for "Grand Theft Auto 5." In addition, the banner shown in the ad was dubbed as the logo for "Grand Theft Auto 5" in the leaked video from April. All of these coincidences seem to hint at some kind of collaboration between Sony and Rockstar.
Unfortunately Rockstar, refused to give details about PC and Wii U version release through an unofficial statement. Even more bad news, GameSpot managed to get in touch with the developer but it seems "nothing new" in regards to Wii U or PC version of GTA 5.
Society & Religion believes that GTA 5 will come out for PC; they're reasoning that while you pay the premium for the PC you do get a much better experience. Also at Society & Religion they believe that playing GTA 5 will be better on Nintendo's Wii U, due its smaller display. While playing GTA 5 on Wii U, you could use the display for a map or to show you your weapons or any other things that you could be carrying about with you.
But there is some promising news for those holding out for PC, Society & Religion believes that the GTA 5 release date for PC and PS4 will arrive at the same time and most likely at the end of this year. According to a writer at S&R, "we're either going to see a very quick port or that they've been working on the next generation version for GTA V for quite some time."
And while its impossible to completely predict the GTA 5 release date for PC, PS4, Wii U, the Internet is convinced that official news from Rockstar will soon be released. S&R concluded, "nevertheless at the moment it seems quite likely that both a PC port and a PS4 version of the game will be announced very, very soon."
Check out the trailer for "Grand Theft Auto: V" below:
© 2023 Latin Times. All rights reserved. Do not reproduce without permission.