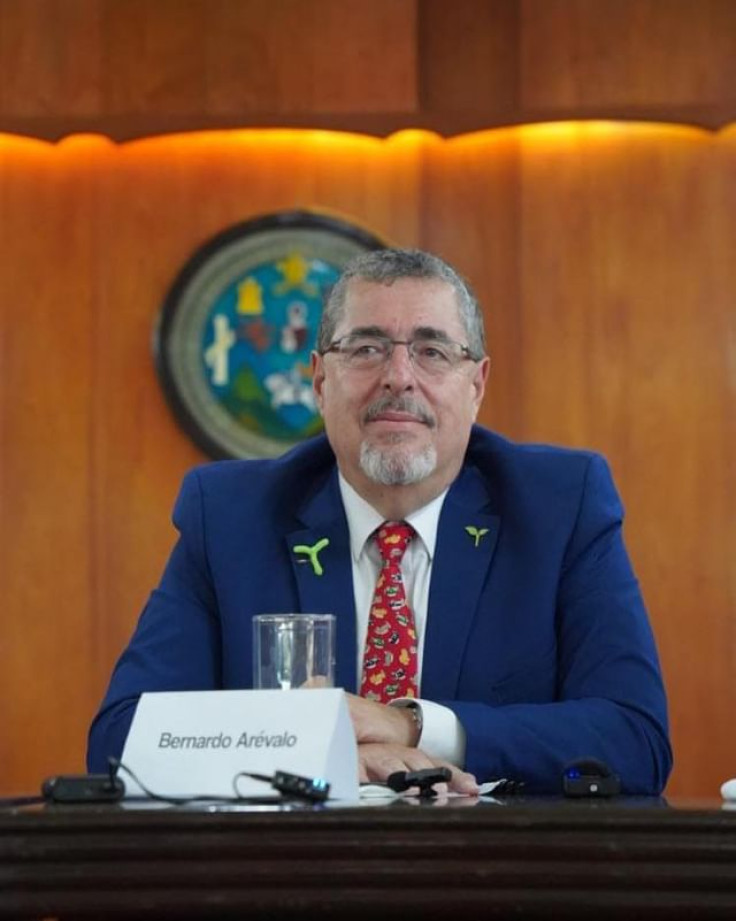 Guatemala's former first lady Sandra Torres will face off against Bernardo Arévalo, son of ex-president Juan José Arévalo, in the presidential elections on Aug. 20.
The troubled race has worried observers about Guatemala's future amid inequality and corruption throughout the region, reported CNN.
In the first-round vote in June, Torres, the ex-wife of former President Álvaro Colom, won 16%, while Bernardo, an anti-corruption candidate, got 11.8%.
However, over 24% of people who voted cast blank or invalid votes and approximately 40% of registered voters abstained. Analysts attributed this to high levels of disenchantment with Guatemala's electoral system after the state disqualified opposition candidates, who spoke out against corruption, including Carlos Pineda, who was considered a dark horse. His candidacy was suspended due to noncompliance with the country's election laws.
Bernardo, who previously served as ambassador to Spain, had also faced attempts to disqualify him after a court suspended his Movimiento Semilla party. It was done on the request of Rafael Curruchiche, who heads the Special Prosecutor's Office Against Impunity.
Curruchiche, who was on the U.S. State Department Engels list for "corrupt and undemocratic actors," said they were investigating Movimiento Semilla for allegedly falsifying citizens' signatures.
Bernardo denied the claim, and was ultimately allowed to run in the first round. The decision was taken after international outcry by the U.S., European Union and G13, a group of international donors, including the United Kingdom and Canada.
Bernardo's surprise run in the second round has reinvigorated this year's presidential cycle.
Talking about his progressive candidacy, Will Freeman, a fellow in Latin America studies at the Council on Foreign Relations, said, "Guatemalans wanted an option on the ballot where they can vote to reject the current political system, and fortunately, they have that as one of two choices now," CNN reported.
Graft and impunity have been seen among the country's political class, and rights groups think they have increased after CICIG, a United Nations-backed anti-corruption commission, was dissolved in 2019. Since then, according to Human Rights Watch, a major part of Guatemala's justice system has been co-opted by corrupt political, economic as well as military elites. They were allegedly trying to advance their own interests and engage in corrupt practices with impunity.
As people of Guatemala head to the polls, corruption, unemployment and high living costs are at the top of their minds.
Freeman said the citizens want to replace "this broken political system that no matter what candidates say they end up doing the same things in office."
Meanwhile, Torres is running on the promise of improving the country's social programs. The 67-year-old, who belongs to the Unidad Nacional de la Esperanza party, has the support of rural voters, as she had helped them get benefits during her stint as first lady from 2008 to 2011.
© 2023 Latin Times. All rights reserved. Do not reproduce without permission.