Cancun continue to experience a massive uptick in violence as a group of three attackers came by through jetskis on Tuesday, Dec. 7, and started shooting in the direction of the beachside hotels, endangering tourists in the area.
Witnesses state that the three gunmen, who remain unidentified, were shooting their firearms in the air rather than at any specific target. The tourists in the area revealed that many were frightened by the encounter, as the goons were estimated to have unloaded over 20 rounds, according to Boston 25 News.
"There were two guys, and maybe even a third, who came in on jet skis, and what I saw was them shooting up into the sky," Rick Lebassa, a tourist from Maine, said. "I did not see any shots coming in toward the shoreline."
Quintana Roo Chief of Police Lucio Hernández Gutiérrez has stated that the jet skis have been found and impounded and that nobody appears to be have been hurt after the harrowing incident, the Associated Press reported.
Violent incidents have been occurring in Cancun with more regularity, to the point that Mexico's National Police has stationed outposts on the beach to protect the area. Among the incidents is a Nov. 5 fight where gang members executed two rival drug dealers in Puerto Morelos, a resort south of Cancun.
Rivals gangs have been battling out in the area for months. Among the tourist deaths in the past three months are the Oct. 20 murders of two women in Tulum, Puerto Morelos. In spite of the increasing violence, President Andrés Obrador is expanding the area to include an international airport and a train looping the Yucatan peninsula.
"I'm not overly concerned because this is the first time ever," Lebassa said about the incident. "We've been coming down for 31 years and we've never had any issues."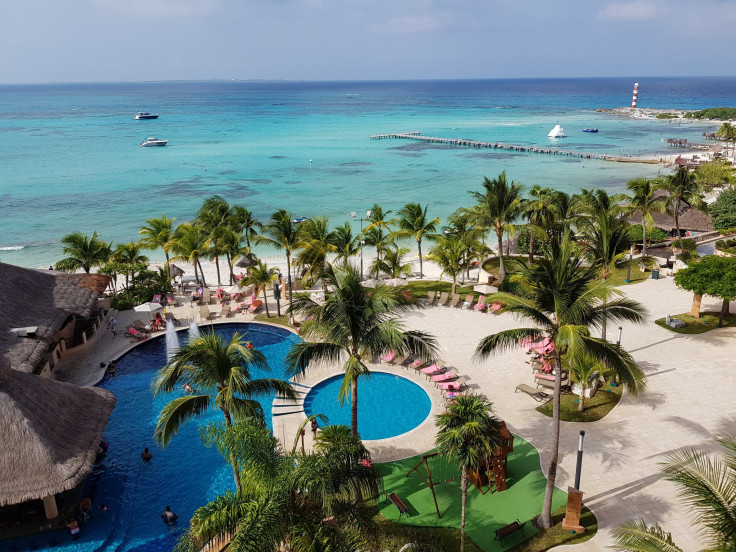 © 2023 Latin Times. All rights reserved. Do not reproduce without permission.