Palm Beach County Sheriff's Office has launched an investigation following gunshots fired at Bamboo Room in Lake Worth Beach, Florida on Saturday, March 20. The incident took place after a brawl reportedly broke out between fans during the RIZE Fighting Championship. Paramedics and police arrived at the event location where several people had to be treated for minor injuries.
The Mixed Martial Arts event was promoted for the bantamweight championship match between Alexis Fernandez and Filipe Valentim. The outdoor area of the Bamboo Room was rented out for the event.
Speaking to WPBF, Armando Gonzalez, the president of Rize Fighting Championship, said that the event was going fine till the main event. It is unclear when and what led to the argument. In the video shared by TMZ, fans can be seen brawling.
Apart from flinging fists, the fans also flung objects like chairs at each other. In the video, the announcer can be heard asking the fans to settle down in their seats. Shortly after, a single gunshot can be heard. The gunshot sent other fans scattering from the brawl. While only one gunshot can be heard in the video, police confirmed that at least two shots were fired.
Just above where the shot was fired, fans had been seated. However, no one sustained any gunshot wounds. There were some minor injuries sustained by some brawlers. Paramedics shortly arrived at the scene and tended to the injuries.
Darren Cummings, the co-owner of Bamboo Room, said that for around 20-seconds the crowd turned violent. He shared that they would probably no longer allow such events to take place at the venue. Instead, they would stick to live music shows.
Gonzalez shared his frustration at how the event came to a scary and abrupt end. He emphasized that the event was non-problematic till the brawl broke out. Regarding the shooter, he said, "Hopefully the authorities will take that man into custody." He assured that increased security measures would be in place at future RIZE events.
So far, no arrests have been made. Efforts to identify the shooter are on-going.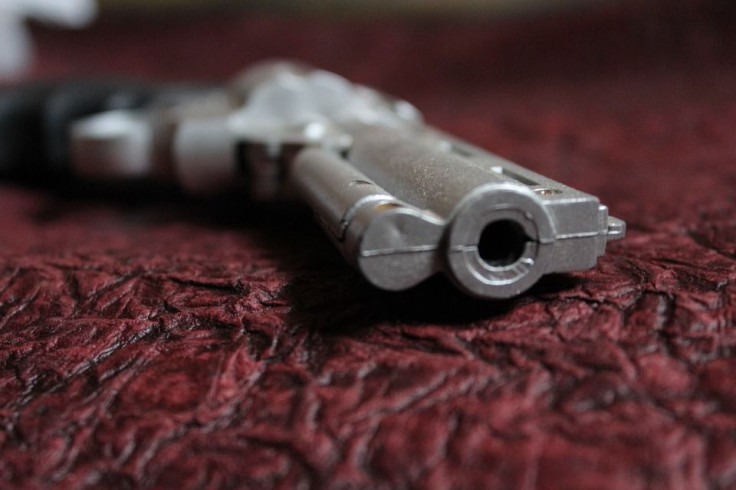 © 2023 Latin Times. All rights reserved. Do not reproduce without permission.