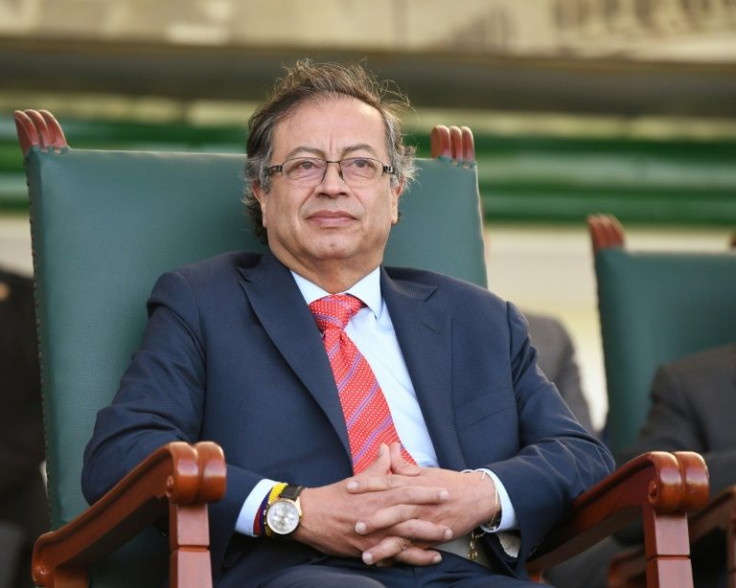 President Gustavo Petro's former campaign manager, Ricardo Roa, is reportedly under investigation by Colombia's electoral authority, following allegations of illegal election financing.
The National Electoral Council (CNE) was probing the 2022 presidential campaign to find if there were any mismatches between revenue and expenses that were reported to the electoral authority, according to a CNE document attained by Bloomberg.
The watchdog has asked the Directorate of National Taxes and Customs for information on people who were involved in the campaign, especially Roa--the current president of Ecopetrol.
The CNE has also requested copies of the digital invoices for the goods and services that Roa received "during the period from Jan. 1 to Dec. 31, 2022," apart from "copies of the communications (emails and documents) between the audit group and campaign staff."
The agency also requested companies Seguridad Jaramillo LTDA., Sevin Ltda., Olimpo Seguridad Ltda., Neuro Data SAS, Ingenial Media SAS, Tbl Live SAS, A and C Solutions EU, Hanford SAS, Servi Red SAS and Sociedad Aérea de Ibagué SAS to provide them with invoices from Jan. 1 to Dec. 31, 2022, Portafolio reported.
The watchdog has asked data from the National Fund for Electoral Party and Campaign Financing of the following political groups that made up the Historical Pact Coalition, which forms the current government coalition in the country.
They asked for a "visual inspection" of the campaign accounts' audit carried out by Nexia Montes & Asociados, which was hired by the CNE.
This comes after recent illegal campaign financing allegations against Gustavo's son, Nicolas Petro.
Nicolas, who organized events for his father's campaign in Colombia's Caribbean region, was charged with illicit enrichment and money laundering earlier this month.
The Prosecutor's Office said Nicolas got 1,053,911,050 pesos ($6,16,05,611.61) that have no justification of origin.
Nicolas recently told Semana that neither his dad nor Roa knew of the money that he and his ex-wife, Daysuris del Carmen Vasquez, received from Santander Lopesierra (a convicted drug trafficker) and Gabriel Hilsaca--the son of Turco, a businessman on trial for murder and criminal conspiracy.
On Aug. 4, Nicolas was granted conditional freedom, but he still faced charges connected to financing for his father's campaign, reported Reuters. He has also resigned as a lawmaker in Atlantico province.
Roa, on the other hand, has been the CEO of Ecopetrol, which is a state-controlled oil company, since April. He said he wasn't considering resigning amid the allegations.
As for Gustavo, he has denied awareness of any illegal activities during his campaign. He also hasn't shared any plans of leaving office.
© 2023 Latin Times. All rights reserved. Do not reproduce without permission.