Gwen Stefani allegedly celebrated Mother's Day with a broken heart. According to sources, the pop star assumed that boyfriend Blake Shelton will propose to her but walked out instead. Apparently, there is no truth to this report.
Shelton and Stefani have been dating for four years and admitted that they are ready to settle down. But according to reports, wedding bells may not come any time sooner after Shelton walked out on Stefani on Mother's Day.
The rumor claimed that Stefani has been waiting for Shelton to propose. After all, they have been together for four years. The "No Doubt" vocalist, however, was allegedly shocked when Shelton did not propose and dumped her instead.
According to the news, Shelton cannot bear the pressure of marriage, and it was too much for him. The shocked Stefani was humiliated and in tears while trying to figure out what she did wrong.
The rumor furthered that Stefani suspects that Shelton is involved with another woman. The unknown insider who confirmed the rumors said that Shelton has moved out of Stefani's house and Stefani is now devastated.
Gossip Cop debunked all these rumors, from Shelton walking out on Stefani to him moving out of her Los Angeles home. The accusation of a third party being involved is also untrue. Days after the news came out, Stefani and Shelton were spotted on full display of affection in one of the theme parks in California.
Gossip Cop suspected that the rumor rooted from Stefani and her two sons going to church without Shelton on Mother's Day. But during the weekend trip to the theme park, the two were seen holding hands and seem to be enjoying each other's company.
In January, Stefani was rumored to be pregnant and to have called off her wedding to Shelton as she was having cold feet as a result of her previous marriage. But it has been proven that Stefani is not pregnant, nor has she called off any wedding.
Earlier this year, Stefani and Shelton were reported to put wedding plans on hold while Stefani works on the annulment of her marriage to ex-husband Gavin Rossdale. As a Catholic devout, Stefani has to be "unmarried" before she can marry Shelton in a Catholic ceremony, and the only way for it is by having her marriage with Rossdale annulled.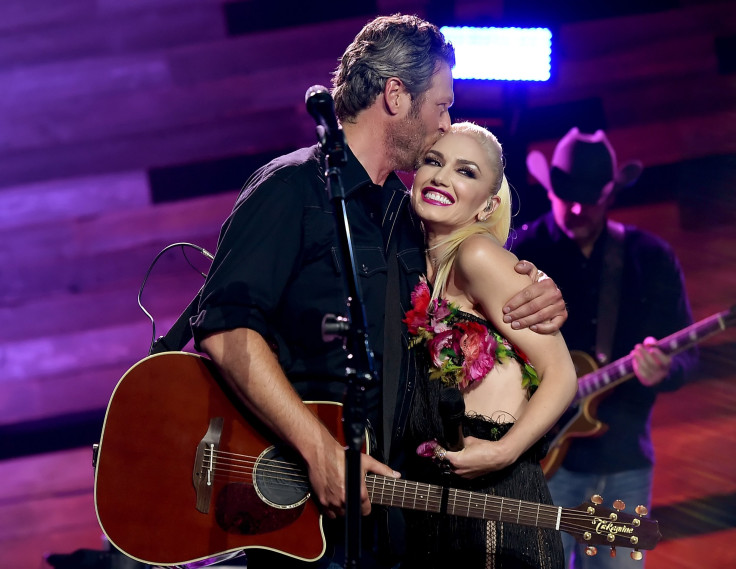 © 2023 Latin Times. All rights reserved. Do not reproduce without permission.