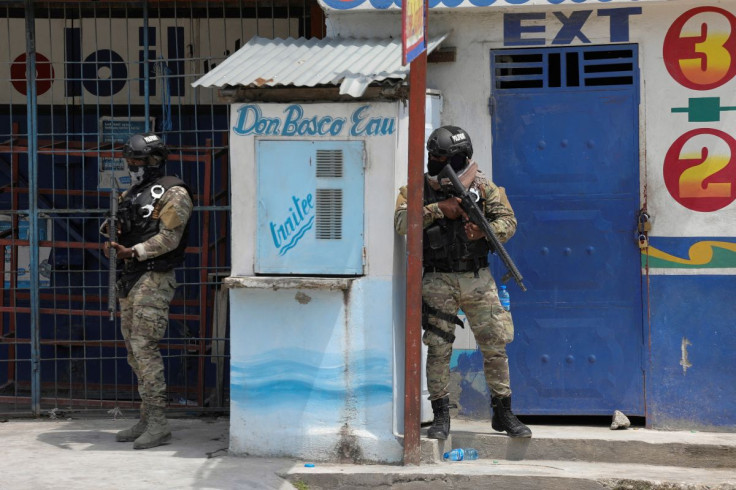 The humanitarian organization Mercy Corps has warned that the violence between criminal gangs and citizens in Haiti is on the "brink of a civil war."
According to Mercy Corps, the country of the Caribbean is experiencing a hunger crisis as a result of both the deteriorating security situation and rising prices.
Families are losing access to necessities like food and clean water as a result of the violence, which has increased, notably in the capital Port-au-Prince where gangs have taken over major portions of the city, the organisation said.
According to Lunise Jules, Mercy Corps country director for Haiti, "the population has been pushed to make impossible decisions, like choosing between taking children to a hospital or health clinics to treat cholera at the risk of being kidnapped and killed, or staying home and hoping they will get better."
Jules continued by saying that many locals are beginning to wonder, "Why not seek revenge and take justice into their own hands?"
At least 13 suspected gang members who had been detained in Port-au-Prince were lynched by a mob last week, Al Jazeera reported.
Several challenges that the nation's more than 11 million citizens are confronting have made the violence worse.
Periodic natural disasters, gang violence, a cholera outbreak, and chronic political instability have all plagued Haiti. The death of President Jovenel Moise in 2021 made matters worse.
Prime Minister Ariel Henry, the de facto ruler of Haiti, is currently experiencing a legitimacy crisis. Just a few days before the president was assassinated, Moise selected him for the position.
Since 2021, presidential and legislative elections have been continuously delayed, avoiding any political change.
While this is happening, widespread violence has made it difficult to access medical facilities, forced schools and clinics to close, and made food insecurity worse because residents of gang-controlled areas are cut off from essential supplies.
"Haiti is not a functional country anymore," Judes Jonathas, the group's deputy program director in Haiti, said in the statement.
Nearly half of Haiti's population is starving as a result of the crisis, according to Mercy Corps, which gives cash aid to tens of thousands of people there.
The "surge of violence" in Haiti alarmed Maria Isabel Salvador, the director of the United Nations Integrated Office in Haiti (BINUH), last week.
Salvador claimed in a statement to the UN Security Council that 1,674 homicides, rapes, kidnappings, and lynchings were reported in the first quarter of 2023, up from 692 such occurrences in the same period a year earlier.
"Gang violence is expanding at an alarming rate in areas previously considered relatively safe in Port-au-Prince and outside the capital," she said.
"The horrific violence in gang-ridden areas, including sexual violence, particularly against women and girls, is emblematic of the terror afflicting much of Haiti's population."
© 2023 Latin Times. All rights reserved. Do not reproduce without permission.