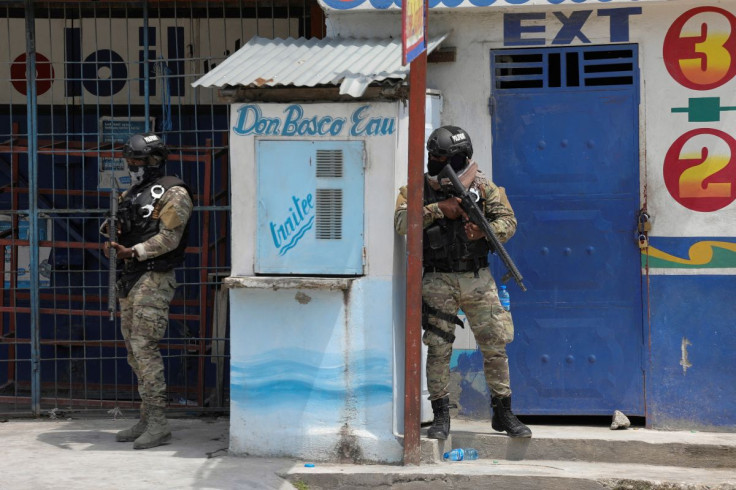 Police and witnesses said that a mob in Port-au-Prince, Haiti beat and burned 13 suspected gang members to death on Monday.
They used gasoline-soaked tires to kill the suspected gangsters, reported the Associated Press.
Video of the incident showed the bloodied men being made to lie on the asphalt by police armed with rifles. But then bystanders piled tires on top of the men, doused them with petrol and set them on fire.
One witness said that the lynch mob caught hold of the victims from cops after they were detained in Port-au-Prince's Canape Vert neighborhood. They went on to beat and stone the men before burning their bodies.
Haiti's national police said in a statement that its officers had intercepted a group of suspected smugglers, reported The Guardian. They were traveling in a minibus, but more than 12 of those men were "unfortunately lynched by members of the population."
Police said that they had seized handguns and AK47 magazines from the victims.
Police spokesperson Gary Desrosiers confirmed that in a separate incident, crime boss Carlo Petithomme was dead, as per DW.
The situation in the Haitian capital was tense. Shots could be heard coming out from several neighborhoods.
Witnesses said that in Turgeau, which is a few minutes drive from Canape Vert, police had killed six gang suspects in a firefight. Then local residents dragged their bodies from where they fell to a central location and set them on fire.
This comes as Haiti's already dramatic political, social and humanitarian crisis intensified even further.
According to the United Nations' Office for the Coordination of Humanitarian Affairs, between Apr. 14 and 19, nearly 70 people were killed in clashes involving gangs in Port-au-Prince's Cité Soleil. Approximately 40 of the dead people out of which two were kids, were shot or stabbed.
The UN's humanitarian coordinator in Haiti, Ulrika Richardson, said in a statement that fighting is raging in Cité Soleil, and that the "population feels under siege." Richardson added that people in Haiti "can no longer leave their homes for fear of gun violence and gang terror."
The latest violence underlined public anger over the worsened lawless situation in Port-au-Prince. Since the July 2021 assassination of President Jovenel Moïse, criminal gangs have taken control over an approximately 60% of the city.
© 2023 Latin Times. All rights reserved. Do not reproduce without permission.