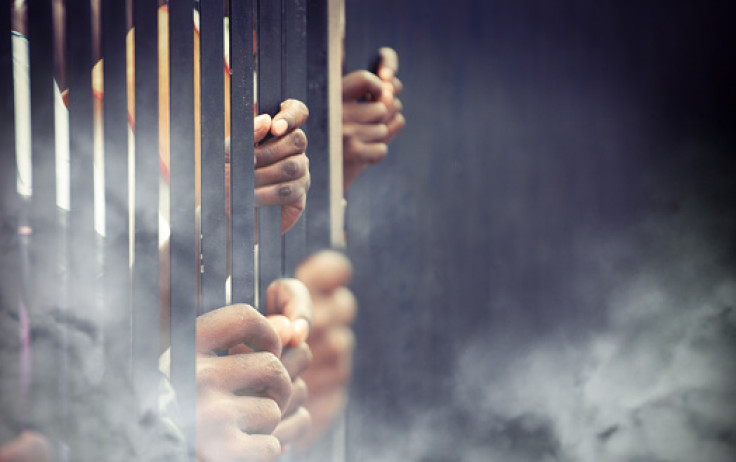 The inmate, emaciated and wearing black shorts, rested on a thin mat within Haiti's notorious National Penitentiary in Port-au-Prince. Due to drug-resistant tuberculosis, he was isolated from other prisoners.
Slowly, he sat up to speak with a visiting reporter, while over 70 fellow tuberculosis patients gathered by the adjacent cell door, expressing their grievances about the hardships they endure while detained. Many of them were detained on minor charges such as theft.
Amidst their suffering, one of the inmates cried out, "We don't have water!" Others voiced concerns about the delayed or insufficient arrival of their food.
Haitian inmates find themselves thirsty, starving, and forced to sleep while standing due to the lack of adequate space to lie down. According to the United Nations, 185 inmates died in Haiti last year, with many succumbing to diseases linked to malnutrition.
This year, over 20 deaths have been reported thus far, and human rights experts and attorneys anticipate that the number will continue to rise due to severe fuel and food shortages caused by gang violence, AP News reported.
"I fear that a humanitarian catastrophe is coming," said attorney Arnel Rémy, coordinator for Haiti's Association of Lawyers for the Defense of Human Rights.
According to human rights experts, over 80% of Haiti's prison population, which exceeds 11,400 inmates, is currently held in pre-trial detention.
Due to lengthy delays in the judicial system, it could take years, if not at all, for them to appear before a judge. Although Haitian law permits individuals to be legally held without charge for 48 hours, this regulation is often disregarded in practice.
Last year, following the circulation of several videos on social media depicting emaciated prisoners, the Haitian government released over 70 inmates who had been convicted of minor offenses.
However, such actions are infrequent, and in the meantime, the health of incarcerated individuals continues to deteriorate, resulting in some dying before their court hearings.
In December, a study conducted by the University of Florida revealed that men within Haiti's prisons were subsisting on a diet that barely met starvation-level standards, consuming fewer than 500 calories per day.
Researchers examined over 1,000 inmates across two prisons in Haiti, including the National Penitentiary, and discovered that over 75% of them were at risk of developing scurvy and beriberi, conditions caused by deficiencies in vitamin B1.
The study also highlighted that prisoners are not provided with meals during lockdowns.
Due to a rise in gang violence causing road closures and limited public transportation in certain areas, the practice of friends or family bringing food and drink to prisoners daily has significantly declined.
"No one brings me food," said François Gausly, 50, adding that he has been in prison for four years after being accused of stealing a motorcycle, but has yet to see a judge.
"I eat only once a day. Sometimes it's rice. Sometimes, it's grits."
According to a report by the U.S. State Department, arbitrary arrests are prevalent in Haiti, and authorities often detain individuals without specifying the charges against them.
The vicinity surrounding Haiti's National Penitentiary, which was originally designed for 800 inmates but currently houses nearly 4,000, has become increasingly perilous. Gunfire from rival gangs can be heard almost daily, and in late May, a correctional officer was shot as he exited the penitentiary.
Despite the dangers, around a dozen women gathered outside the prison. They held plastic bags containing food labeled with the names of their loved ones and their respective prison cell numbers.
One woman, who brought rice, used her hand to eat some of it while being observed by a corrections officer. As a precaution against potential poisoning attempts, anyone bringing food or drink is required to taste it before it is given to an inmate.
52-year-old Fenise Jean-Pierre was among the individuals waiting to bring food to her son, who has been imprisoned for eight months.
Despite the time that has passed, he has not had an opportunity to appear before a judge, as he was accused of killing a police officer. His arrest took place two years after the alleged incident, and he vehemently asserts his innocence.
According to Jean-Pierre, her 33-year-old son has experienced significant weight loss during his time in prison. Additionally, due to limited facilities, he is compelled to share a bucket with his cellmates for basic bodily functions and is currently dealing with a swollen foot.
"He has to sleep standing because there is no room where he is," she said.
That day, she brought him only one meal because it was all she could afford, and she worries about not being able to help him at all.
"The more unstable this country becomes, the less access I have to see him," Jean-Pierre said.
Inside, a group of inmates responsible for delivering the food brought by friends and family distributed the items as a song from the popular group "Racine Mapou de Azor" played in the background.
Attorney Arnel Rémy said a group of lawyers has started pooling together money to buy inmates food.
"What worries us is the absence of the government, and its refusal to act quickly," he said.
There was no response from Haiti's Ministry of Justice, responsible for overseeing the nation's prisons, to a message requesting comment.
Notably, one of the recent additions to the inmate population at Haiti's National Penitentiary is Robinson Pierre-Louis, a prominent attorney and former secretary general of Haiti's Bar Association. He was detained last year on allegations of attempting to liberate two individuals involved in a significant arms-trafficking case.
Pierre-Louis, who maintains his innocence, described the prison conditions as "savage" and "disgraceful" during an interview with the Associated Press.
"It's an attack on human dignity," he said. "Some are making it, but others can't survive."
© 2023 Latin Times. All rights reserved. Do not reproduce without permission.