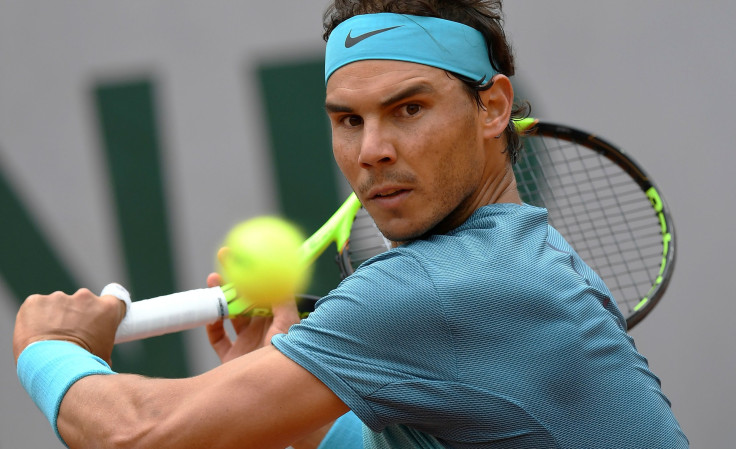 Rafael Nadal is torn for missing out on one of the most important tennis tournaments after his French Open was cut short due to a left wrist injury. The Spanish tennis player revealed last week that he was withdrawing from Roland Garros because the pain was too much to handle, according to ESPN.
He later confirmed the news on Facebook with the following statement. "Today is one of the toughest days. Having to withdraw from arguably the most important tournament of my career, a tournament that I love so much. I will be back in Roland Garros in the next years and hope to keep having chances in the future. Many thanks to all my fans for the support."
Despite the unfortunate news, Nadal kicked off the first week of June celebrating his 30th birthday on Friday. His fans are not only wishing him a speedy recovery, but also showering his social media pages with birthday wishes. We celebrate Nadal's special day with some of his own quotes to keep motivated!
1) If you don't lose, you cannot enjoy the victories. So I have to accept both things.
2) My motivation and aspiration is the same, being number one or being number five.
3) The glory is enjoying practicing, enjoy every day, enjoying to work hard, trying to be a better player than before.
4) I appreciate a lot in this life; the things you cannot buy. Life is only once.
5) I'd rather lose an argument than get into a long discussion in order to win it.
6) I always work with a goal - and the goal is to improve as a player and a person.
7) Even if I have already peaked, I have to believe I can improve.
8) I always wanted to be honest with myself and to those who have had faith in me.
9) I am a guy who likes to do what I am doing with passion.
10) I always had the theory that the most important thing is be happy, enjoy what are you doing, and be fresh mentally.
© 2023 Latin Times. All rights reserved. Do not reproduce without permission.