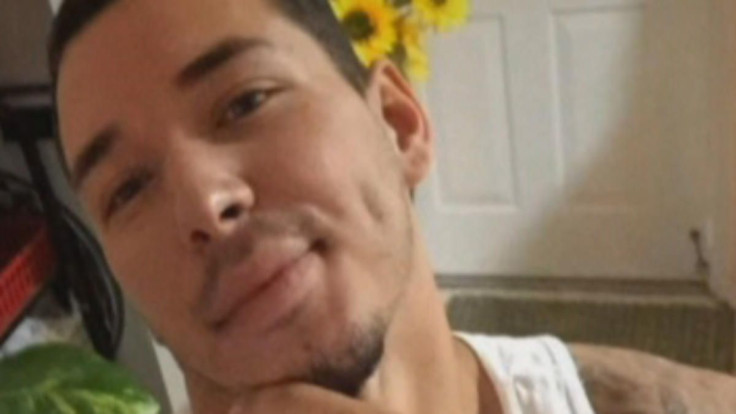 Harlem Suarez plead not guilty this week on terrorism charges in a Miami court on Tuesday. The Stock Island, Florida resident is accused of plotting to detonate a nail bomb on a Key West beach and filming a propaganda video in support of ISIS, also known as the Islamic State of Iraq and the Levant. In a statement, the FBI has said that Suarez caught their attention when he allegedly posted a pro-ISIS message on Facebook using the alias "Almlak Benitez." According to Assistant Attorney General John P Carlin, Suarez was willing to deploy a pipe bomb to kill and maim innocent beach goers in solidarity with the self-styled "Islamic State."
"According to the complaint, Harlem Suarez, a self-professed ISIL adherent, knowingly attempted to use a weapon of mass destruction—a backpack bomb—in the United States," Carlin said in the statement. "Stopping attacks on our homeland by those inspired or directed by designated foreign terrorist organizations is the highest priority of the National Security Division."
Yet friends and family say that Suarez was not capable of an attack practically or emotionally. An ex- girlfriend described the 23-year-old as "gullible," immature like a "little kid," but also "obsessed" with news and current events. From what we currently know, Suarez has no criminal record or history of violence. According to local press, Suarez is a legal permanent resident who came to the U.S. from Cuba in 2004 with his parents, who are refugees. A high school dropout who hasn't gone far in his menial jobs, Suarez's lawyer says his wasn't particularly capable of carrying out an attack.
"What I've observed is a young man who is very immature for his age, has a very low intellect, and I think that that plays into what happened to him," Defense attorney Richard Della Fera told a local news station following his client's arraignment.
If FBI allegations are true, than Harlem Suarez had the potential to be a very dangerous man. A baggage handler and gate-check agent at the Miami International airport from 2013 to 2015, Suarez once had access to restricted areas. He once asked a coworker how one could get a gun on a plane , according to a former supervisor quoted by a local CBS affiliate who claims they reported the incident. However, Suarez was fired in March and not as a result of the gun-on a plane question. Reportedly, he was let go after deploying an emergency slide on a parked aircraft.
"The top priority of the Department of Justice is to protect the security of the American people," said U.S. Attorney Wifredo A. Ferrer in the FBI statement. "The U.S. Attorney's Office, in collaboration with the FBI, works tirelessly to advance this mission by continuing to thwart home-grown acts of terrorism."
It's unclear if Suarez had the potential to be dangerous on his own. What the statement does not mention is that the "home-grown acts of terrorism" were cultivated mostly by FBI field agents and paid informants. For example, Suarez allegedly created a pro-ISIS video, but the script was reportedly coached by an FBI informant. The Bureau also claimed in their indictment that Suarez attempted to obtain AK-47 assault rifle but failed to fill out the paperwork correctly (it would have been legal for him to obtain the weapon).
The evidence presented by the government against Suarez is potential damning. The FBI says that he accepted an inert backpack bomb from their agents, thinking that it was real. They say he bought galvanized nails to increase the fake device's lethality, and that he admitted his intent to use the bomb against Key West beachgoers in a recording with an FBI informant.
"I can go to the beach at the nighttime, put the thing in the sand, cover it up, so the next day I just call and the thing is gonna, is gonna make, a real hard noise from nowhere," Suarez told the informant, according to the charges brought against him in Miami , cited by The Guardian.
But critics of the FBI's anti-terror tactics have documented hundreds of cases like those of Suarez in which young, poor men -- usually minorities -- are led by informant to illegal activity. Often, the cases are borderline entrapment in which it is eventually revealed that the alleged perpetrators of a terrorist plot are paid by the FBI. In the infamous 2009 "Newburgh Four" case, a judge found three financially struggling black New York men guilty in a terrorism case, despite the fact that the defendants were promised hundreds of thousands of dollars and other material perks. Judge Colleen McMahon issued the minimum sentence in the Newburgh four case, and admonished the government in her verdict.
"I believe beyond a shadow of a doubt that there would have been no crime here except the government instigated it, planned it and brought it to fruition," she said, according to the Guardian .
According to the charges against Suarez, it's he who paid the informant, not the other way around. Allegedly, he gave an FBI informant more than $100 to help construct what he believed to be a bomb.
Money isn't the only avenue by which agents of law enforcement have cultivated so-called terrorists in the past. Trevor Aaronson has written a more recent piece for The Intercept on terror suspect Sami Osmakac who, like Suarez, was allegedly caught red-handed with daming recordings of the informant-supported activities, including a terrorist-jihadist propaganda video.
"But if Osmakac was a terrorist, he was only one in his troubled mind and in the minds of ambitious federal agents," Aaronson writes. "In these cases, the FBI says paid informants and undercover agents are foiling attacks before they occur. But the evidence suggests — and a recent Human Rights Watch report on the subject illustrates — that the FBI isn't always nabbing would-be terrorists so much as setting up mentally ill or economically desperate people to commit crimes they could never have accomplished on their own."
In that investigative report, Aaronson uncovered a leaked audio tape barred from court use that suggested that not even FBI agents coaching Osmakac thought that he was capable of launching a terrorist attack without their help.
Is Suarez another another Osmakac, in the sense that he went along with FBI informants? If he did go along, he's likely to face a similar fate: decades in prison. Osmakac was sentenced to 40 years in prison. The members of the Newburgh Four each got 25. The trial may also bring to light the specific methods used by the FBI. But we may never get the full story of FBI tactics used in his case, because they are often classified.
Suarez is currently being held in solitary confinement, according to the Orlando Sentinel , typical in cases involving accused terrorists and drug cartel leaders. Because of the sensitive nature of the evidence that the judge must review, his bond hearing was postponed yesterday, according to the Key West Citizen . His lawyer is trying to free him.
© 2023 Latin Times. All rights reserved. Do not reproduce without permission.