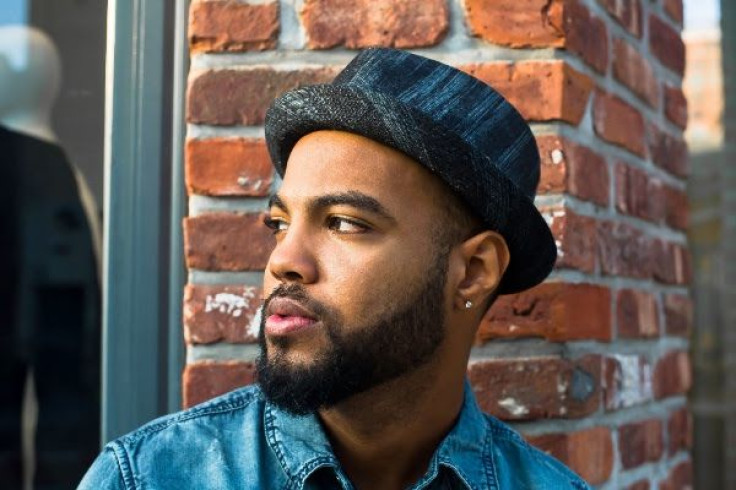 Roc Nation Latin Artist Angel Batista, known as Mr. Paradise has been chosen to perform at the 2017 Harvard Latinx Graduation on Tuesday, May 23, 2017. Hosted by the Harvard Latina/o Student Alliance (HLSA), the Harvard Latin Graduation celebrates the families and accomplishments of graduating HLSA members from the United States and Puerto Rico and Harvard's College, Graduate and Professional Schools.
Born in Dominican Republic and raised in a small town in Madrid, he's offering a different sound merging various rhythms such as Hip Hop Latino and harmonies used in flamenco. A self-taught classical guitarist, Mr. Paradise is where Latino Urban Rhythm meets Soul flavor and feeling.
"My music sums up who I am and the journeys I have experienced thus far in life. It has the Flamenco I knew while roaming the streets of Barajas during my childhood in Spain; Hip-Hop which reflects the genuine, honest, and raw truth of my adolescence in the United States, and the roots of the Dominican Republic's social struggle. All of these elements are a part of me and flow throughout my music." says the urban composer.
Being able to create a conscious voice for those who do not have the courage or freedom to express their social injustices, the Dominican singer-songwriter wishes to convey his message establishing a personal connection with his fans. Choosing the artistic name based on his concept of happiness, Angel defines the ideology of Mr. Paradise as the union of paradisiacal moments.
He will do a Live performance which will include the single, "Forastero," from his upcoming album Transatlántico. Forastero is sure to touch the audience with its universal message dedicated to all the souls who find themselves away from their birthplace.
The keynote speaker is María Elena Salinas, renown journalist from "Noticiero Univision" and "Aquí y Ahora." The student-led initiative will celebrate the accomplishments of 126 individuals who will graduate on Thursday, May 25. The private event will take place at 5:00 PM at Harvard University on Tuesday, May 23, 2017.
© 2023 Latin Times. All rights reserved. Do not reproduce without permission.