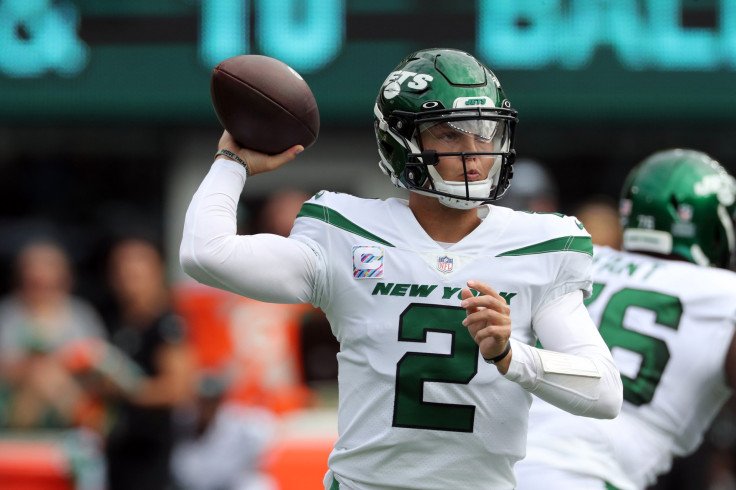 The Jets have surprised everyone with their performance this season. They came into their game against the Patriots in Week 11 with a chance at first place in the AFC East with a win. Instead, their offense put up a measly 3 points in large part due to Zach Wilson's struggles and the Jets now find themselves in last place in the division.
Jets head coach Robert Saleh hasn't committed to Zach Wilson being the starting QB this week against the Chicago Bears, who have the worst passing defense in the NFL currently. That puts Mike White in the conversation as the QB going forward and could possibly be the end of the Wilson era in New York.
The Jets drafted Wilson with the second overall pick in the 2021 NFL draft. If they had the chance to make that pick again, they'd likely go with the QB they are facing this Sunday, Justin Fields, of the Chicago Bears. The Jets are a legitimately solid football team and with good consistent play at QB could have a shot at Super Bowl.
If Wilson does get one more shot to start, expect the leash to be short. The struggles are one thing, but his unwillingness to hold himself accountable for his performance is also a problem. If Saleh does go with Wilson, it'll be the biggest game of his very young career.
© 2023 Latin Times. All rights reserved. Do not reproduce without permission.