Following months of tension and controversies within the British royal family, the Duke of Sussex and his father Prince Charles have reportedly been on "better terms" and have enjoyed a series of "friendly video calls," according to royal sources familiar with the situation.
Prince Harry, who currently lives in California following his exit from royal duties, is keen to be "closer to his family" as tensions begin to "thaw" before the Queen's Platinum Jubilee celebrations this summer kick-off. The occasion is anticipated to see members of the royal household unite, Woman&Home reported.
"There has been a definite thaw in relations between Harry and Charles. They are on much better terms and have been having friendly chats and video calls," an insider said. "It has been suggested to Harry that he may live to regret any lingering family bitterness, and he has taken that on board."
"There is a feeling he is coming back more into the fold and wants to be closer to his family," the source added per the Daily Mail.
Charles had also extended his hospitality to the Sussexes and offered to accommodate the quartet, including Meghan Markle and offspring Archie and Lilibet, should they successfully arrive in London for this year's royal affairs.
The news that the duo is healing the rift between them came months after reports suggest that their fractured relationship was at an "all-time low" after Harry got enraged about his father's involvement in "curbing" his military career, the Daily Beast noted.
The Duke and Duchess of Sussex are expected to return for Prince Philip's memorial service and the extended celebrations for the Queen's Platinum Jubilee. However, the Metropolitan Police's refusal to protect the Sussexes is dampening the jolly spirits for the royal reunion.
A former head of royal protection also warned that Harry "cannot pick and choose" when he wants to visit the U.K. and secure the Scotland Yard bodyguards.
Harry currently seeks a judicial review of the decision, noting his privately hired security team in Montecito would not suffice. Apart from not having jurisdiction in the U.K., they also lacked the security intelligence needed to protect the royals.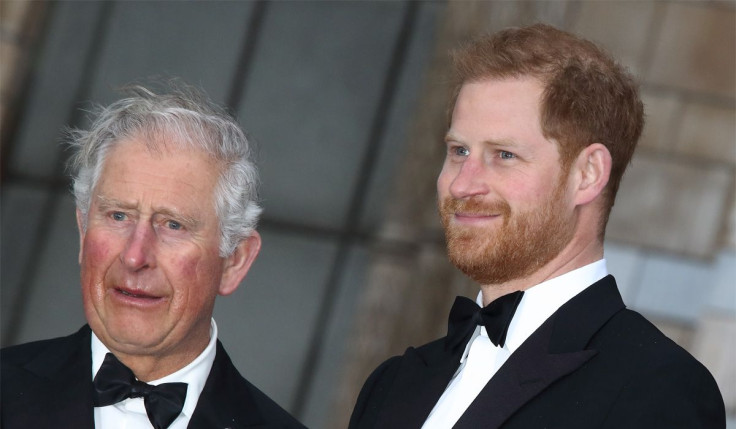 © 2023 Latin Times. All rights reserved. Do not reproduce without permission.