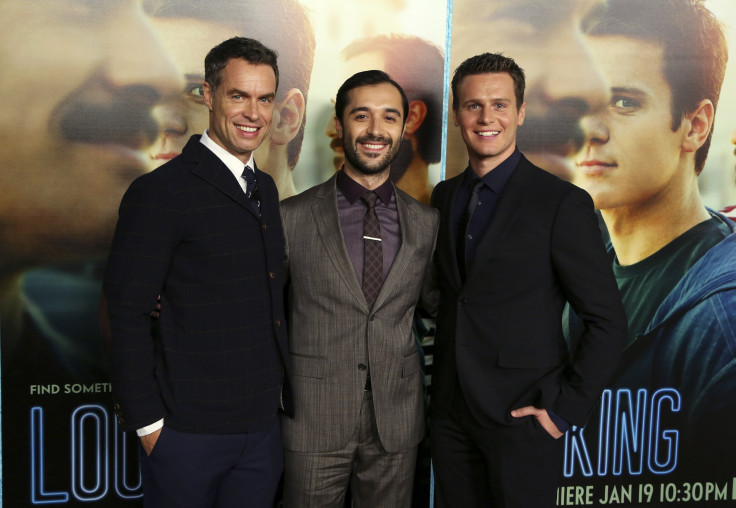 Fans of the HBO series "Looking" may have been bummed when the network canceled the show just after two seasons, but they will still have a chance to see Patrick (Jonathan Groff), Dom (Murray Bartlett) and Agustin (Frankie J. Alvarez) one last time as HBO has that announced "Looking: The Movie" will arrive on the network Saturday, July 23, reports Entertainment Weekly.
When we last saw the guys, Dom and Doris (Lauren Weedman), did not mend their fractured relationship, while Agustin, surprisingly, ended up being the stable one in the relationship with Eddie (Danial Franzese) and his work at the youth shelter. After moving in together, Patrick becomes less certain of his relationship with Kevin (Russell Tovey) and sneaks out to Ritchie's (Raúl Castillo) to shave his head and contemplate what he really wants out of a relationship.
From the movie's synopsis, we know Groff's character, Patrick, "returns to San Francisco for the first time in almost a year to celebrate a momentous event with his old friends. In the process, he must face the unresolved relationships he left behind and make difficult choices about what's important to him."
When HBO canceled "Looking" last year after two low-rated seasons, the network president Michael Lombardo promised fans of the series a standalone film to wrap up the story.
"There were some fans that really wanted to find [closure] with the storylines, [and the writers] wanted to wrap up storytelling for the characters," Lombardo said. "I thought the show, creatively, was really doing something that I hadn't seen on any other show—particularly dealing with gay lives."
Lombardo also said that as a gay man he was proud there was a show that openly and honestly talked about gay men and their lives.
"Looking: The Movie" will run for 90 minutes and be written by Andrew Haigh and Michael Lannan, with Haigh also directing.
© 2023 Latin Times. All rights reserved. Do not reproduce without permission.