Dr. Anthony Fauci said on Sunday that herd immunity against COVID-19 would be possible if enough Americans would receive the coronavirus vaccine. Conversely, the top infectious disease expert said the U.S. could not achieve herd immunity if only 40 percent to 50 percent of its entire population gets vaccinated.
Dr. Fauci appeared on "Face the Nation" on Sunday and revealed that "help is on the way" to fight COVID-19. However, he urged Americans to exercise caution as the holidays draw near. He said the U.S. remains in a "very, very difficult situation" as cases continue to soar, so citizens should take steps to reduce the spread of the coronavirus, especially during the winter.
Saying vaccines will be available "relatively soon," Dr. Fauci urged Americans to "hang in there" as some coronavirus vaccine candidates, including the ones produced by Pfizer and Moderna, have been found to be highly effective. He explained, however, that Americans should place their trust in coronavirus vaccines to reach herd immunity.
Dr. Fauci explained that herd immunity refers to the threshold at which enough people have been vaccinated or infected by the coronavirus to curb its spread. He said the state could not be achieved if only a few Americans would get the vaccine. Unfortunately, surveys show that most Americans are skeptical of coronavirus vaccines, saying they would defer getting vaccinated or not get a shot at all.
"What we do need is we need to get as many people as possible vaccinated, and that's why we want to be very transparent for people to understand the process that goes into the vaccine's creation and approval," he said. "The FDA will examine it very carefully now together with advisory committees that are completely independent, and declare with the EUA and ultimately a license that the vaccines are safe and effective," he added, referring to the process for getting an emergency use authorization of any vaccine.
"When the American public hears that, you should be assured that that is the case. And if you get an overwhelming majority of the people vaccinated with a highly efficacious vaccine, we can reasonably quickly get to the herd immunity that would be a blanket of protection for the country," explained Dr. Fauci.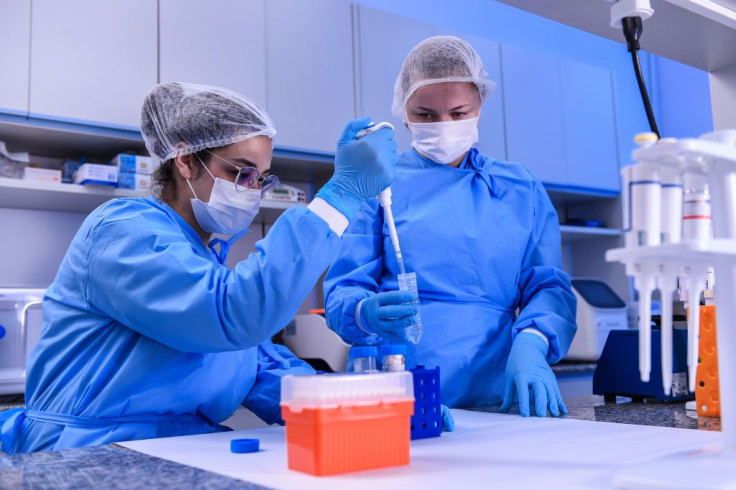 © 2023 Latin Times. All rights reserved. Do not reproduce without permission.