A 'hero' priest saved a woman in Manhattan, New York after a homeless man allegedly battered and raped the victim inside a Catholic Church.
Craig Ellis, 55, violently assaulted Jane Doe, a 68-year-old woman, inside the Hamilton Heights Catholic Church in Manhattan on Jan. 30, 2019.
According to a case filed in Manhattan Supreme Court, the elderly victim went to the institution of worship when she noticed unusual activity within.
Her assailant allegedly jumped her after entering the premises, and she was then subjected to a series of horrific abuses.
The lawsuit pointed out that Ellis covered her mouth and brought her to the lavatory before shutting the two of them inside the chapel.
He then began punching her in the face and smashing her against the wall with his hand.
According to the lawsuit, the attacker then took off her clothes and assaulted her.
The terror attack came to a halt around 10 p.m. when Rev Gilberto Angel-Neri entered the church.
The lady reportedly cried for help as Ellis walked away, alerting the local priest to her dilemma.
Detectives captured the suspect a few hours later, and he was carrying the victim's jacket and phone.
According to the New York Post, authorities charged the man with assault, attempted sexual assault, and theft. The suspect in police custody on a $100,000 bond.
The case was filed after the number of rapes and other violent crimes in the city has increased this year.
Daily Mail noted that while the number of murders has remained almost constant this year, with 67 compared to 66 last year, the number of assaults has climbed by more than 19 percent, from 3,210 to 3,824.
Shooting victims have climbed by over 18 percent (215 cases) compared to last year. The number of rapes has increased by over 31 percent (293 cases).
Robberies have increased the most this year, at almost 45 percent compared to the same period in 2021.
According to the New York Post, the suspect has had numerous psychological exams and has been jailed 30 times.
Ms Doe claimed in her complaint against 'Our Lady of Lourdes Church' and the 'New York Archdiocese' that Mr Ellis was known to church members and personnel to be a risk to the community.
She stated that officials neglected to take appropriate security precautions.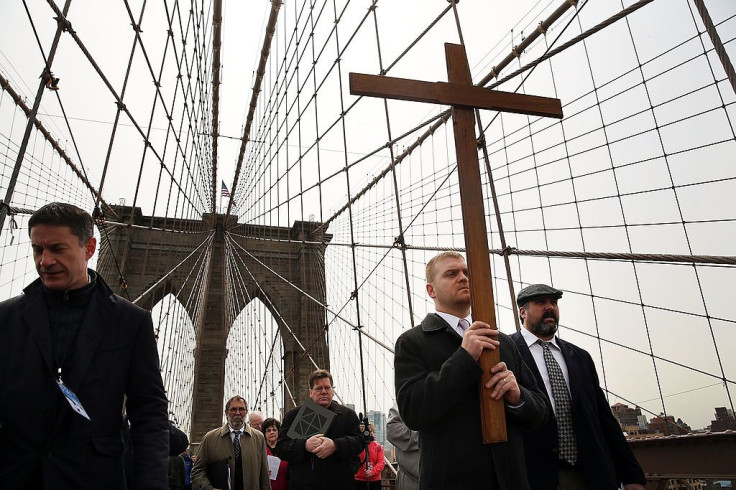 © 2023 Latin Times. All rights reserved. Do not reproduce without permission.