According to the former chief of the secret service, if Russia's war with Ukraine is lost, "vulnerable" Vladimir Putin could "disappear" from his post as Russia's president, the Daily Star reported.
Putin's political future is on the line with the "special military operation," according to former MI6 director Sir Richard Dearlove, who was speaking to GB News.
The long-time Russian leader finds himself in "a very vulnerable situation," with the crisis "going from bad to worse," according to Sir Dearlove.
Dearlove spoke about the high tensions that might be present within the leadership group inside the Kremlin.
He said, "he's probably faced with another call-up. That clearly is deeply unpopular in Russia. There must be massive tensions within the leadership group inside the Kremlin, there must be massive tensions socially across Russia over this whole issue."
In an interview on the Camilla Tominey Show, he added, "I just don't think we can say if he will be deposed."
Dearlove also mentioned the rough predictions he made during the previous year.
He said, "I rashly predicted last year that on the grounds of probably his health, he gets shuffled off into a sanatorium and would disappear, and then you would just have a probably a continuation of the same regime and in someone else's hands."
"I still think that that's a possibility. There's clearly something wrong with him. Physically, I think. I'm not a clinician but I know there are clinicians analyzing his movements," he continued. "There's something wrong with him and maybe that is affecting his political judgment as well."
It comes as US intelligence reportedly claimed that the number of Russians killed or injured in Ukraine has reached 188,000.
Additionally, 2,000 of Vladimir Putin's forces' tanks are claimed to have been damaged or captured since the war got underway about a year ago.
The new data was presented Thursday at a Western summit hosted at the southern German air base of Ramstein.
The estimate of 100,000 "dead, injured, or have deserted" made by UK Defense Secretary Ben Wallace last month is dwarfed by the new data.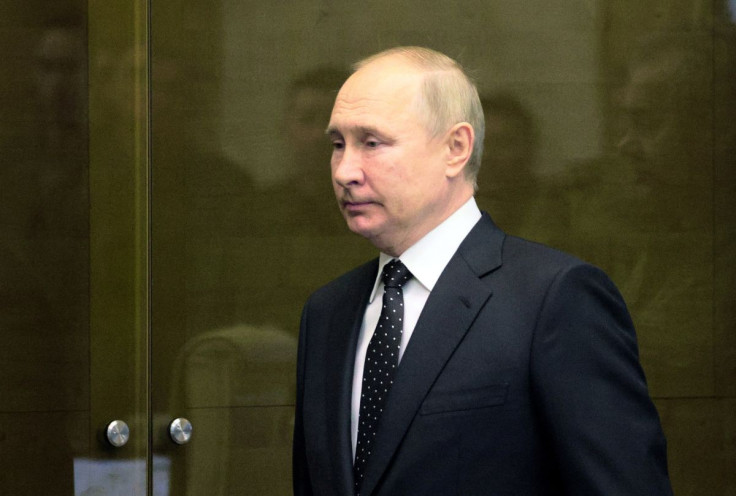 © 2023 Latin Times. All rights reserved. Do not reproduce without permission.