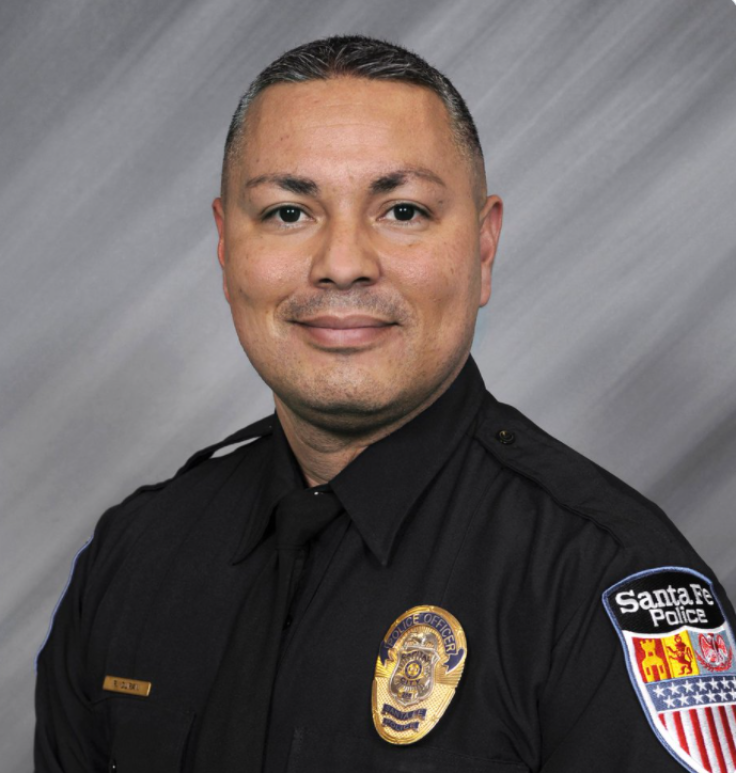 A New Mexico police officer and an uninvolved motorist were killed Wednesday, Feb 2, after they crashed into the fleeing vehicle of a kidnapping suspect during a freeway chase in Santa Fe, authorities said.
Santa Fe Police Officer Robert Duran was killed in action during a high-speed chase on Interstate-25 north of Old Pecos Trail, the department confirmed in a release.
The crash involved at least four vehicles; two Santa Fe Patrol Units, the fleeing vehicle, and an uninvolved vehicle.
The other driver killed in the crash has been identified as 62-year-old Frank Lovato from Las Vegas, New Mexico. Lovato was a retired Las Vegas, New Mexico firefighter.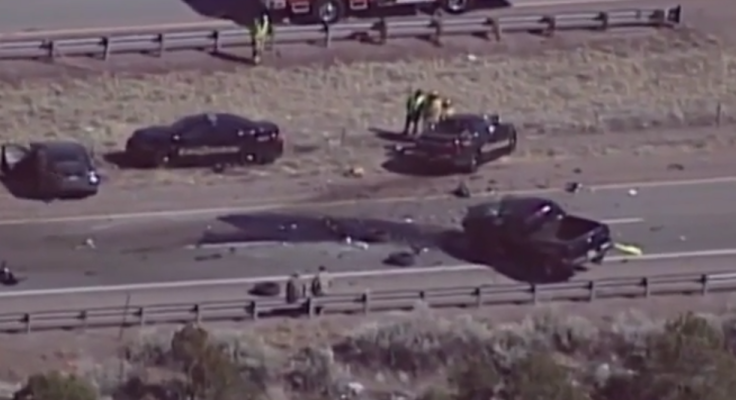 The department said they were alerted about a kidnapping in progress at around 11 am local time on Wednesday.
A male suspect armed with a knife was in a vehicle with a female hostage.
Soon after at 11:14 a.m. SFPD officers located the vehicle and attempted to stop it but the driver evaded the barricades and fled northbound in the southbound traffic.
"Between the Old Pecos Trail exit and the Eldorado Exit, the driver got on to the northbound lane of traffic traveling southbound."
"A crash occurred at Mile Marker 286 in the northbound lane. The crash involved at least four vehicles; two Santa Fe Patrol Units, the fleeing vehicle, and an uninvolved vehicle," the SFPD release said.
The woman who was kidnapped by the suspect was able to flee the vehicle and was transported to a nearby hospital.
A manhunt is underway for the fleeing suspect.
Officer Duran was 43-years-old and had been with the Santa Fe Police Department since 2015.
"Officer Duran was well respected and loved by his peers. We as a department and individual are grieving and processing his loss," said Paul Joye, Interim Chief of the SFPD.
"This is a hit for all of us. This is going to take us a while to get through. We're not a big department, we all know each other, we all love each other. This is devastating for all of us. This is a family here," he said.
Officer Duran is the third SFPD officer to die in the line of duty. He is survived by his wife and two teenage sons.
"I hope they understand and the community understands that State Police supports them. We're just sickened by this that it seems to continue to happen," said Chief Tim Johnson of New Mexico State Police.
"We have officers coming in tomorrow morning to cover every single call for service in the City of Santa Fe so that this department, this community can grieve together."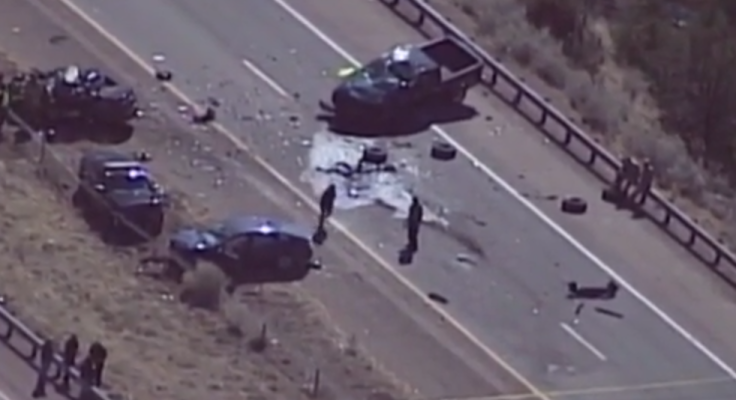 © 2023 Latin Times. All rights reserved. Do not reproduce without permission.