A man from South Carolina whose infant daughter died after he left her inside a burning car to escape authorities has been sentenced to 28 years in prison on Tuesday, Nov. 9, as he comes to regret leaving his baby girl in the vehicle to perish on her own.
Imhotep Norman, a 28-year-old man from Spartanburg, has been sentenced to 28 years in prison after pleading guilty to a series of crimes, including child abuse, drug charges, failure to stop when police told him to, and for the homicide of his 19-month-old daughter Xena Norman, according to the New York Post.
Norman was reportedly being chased by highway police after he refused to pull over for speeding. He attempted to dodge authorities, but his vehicle started to emit smoke and burst into flames. He pulled over and threw a bag filled with illegal drugs in the car as he ran away, leaving his young daughter Xena behind, the New York Daily News reported.
Firefighters came to the scene, not knowing that there was an infant girl left inside the fire. Xena died from burns and carbon monoxide poisoning before the firefighters were able to extinguish the blaze.
Norman was then caught hours later as he was found fleeing in the woods. Imhotep has stated in court that he thought his daughter was not in danger when he left the car and would have stayed otherwise if he knew that the authorities would not be able to save her from the flames, according to NBC News.
"I just know that the car wasn't on fire when I got out the car. I would have stayed in that car with my daughter," Norman said. "I would have never got out the car while the car was on fire. I seen sparks coming from under the tires when I tried to stop and I couldn't stop at that point. I don't know [what] happened to the car [where] I couldn't stop."
Norman is required to serve at least 85 percent of his sentence (at least 23 years) before he is eligible to be released.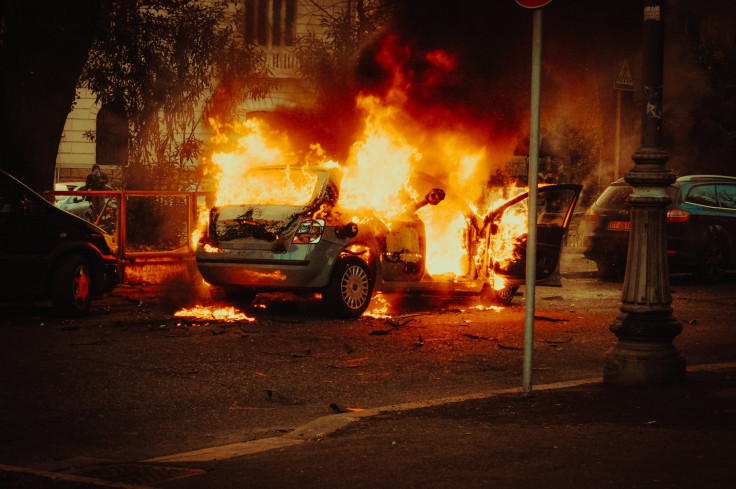 © 2023 Latin Times. All rights reserved. Do not reproduce without permission.