An Ohio man allegedly killed his own mother before proceeding to decapitate her body and then set her remains on fire in front of his six-year-old nephew, claiming that the "Holy Spirit" instructed him to do so as she was "the devil."
Lionel Justin Gore, 34, allegedly killed his adoptive mother Diane Gore, beheaded her, and set her body on fire in front of his six-year-old nephew on Friday, Nov. 5. When questioned by officers, Gore told them that he committed the gruesome murder to satisfy the orders of the "Holy Spirit" that dictated the need for the horrific killing, the Daily Star reported.
The officers responded to the matriarch's home after they received an emergency call on Friday evening, Nov. 5, about a fire at a residence in New Matamoras, near the state's border with West Virginia. As law enforcement arrived at the residence, they were met by Diane's distraught sister.
The victim's sister told the officers that when she arrived at the home, she found Gore "covered in blood" and that he had yelled at her saying: "Get out of the way or I'll kill you next."
After the warning, Gore reportedly fled the scene in a car. The woman told the officers that she tried to enter the residence, but the blaze and thick smoke stopped her from doing so.
Meanwhile, Gore's six-year-old nephew told the officers that he saw Gore "sawing at (Diane's) neck" with a knife. He added that the suspect threw away the first knife and later used a larger one to decapitate her. He alleged that Gore later set the house on fire and that he had to "crawl out" to escape from the burning residence, according to The News & Observer.
After the fire department reached the house, they located Diane's decapitated remains in the master bedroom of the home. Her severed head was recovered alongside her body.
Meanwhile, the Wetzel County Sheriff's officers got into a car chase with Gore as he tried to escape. Gore collided with two deputy vehicles during the pursuit. After the crash, he was apprehended and then taken to Wetzel County Hospital for the treatment of his injuries. At the facility, as Gore was being interviewed by detectives, he confessed to the murder and told them that Diane was his adopted mother.
"I cut her head off and set her on fire," he told the officers.
He told the officers that he killed his mother because the "Holy Spirit" told him that she was the "devil" and instructed him to eliminate her from the world.
Washington County Prosecutor Nicole Coil said that Gore was "likely looking at murder, arson, and child endangering charges".
Gore has previously been arrested more than 25 times for domestic abuse, theft, and assault, among other charges, according to the Washington County Sheriff's Office.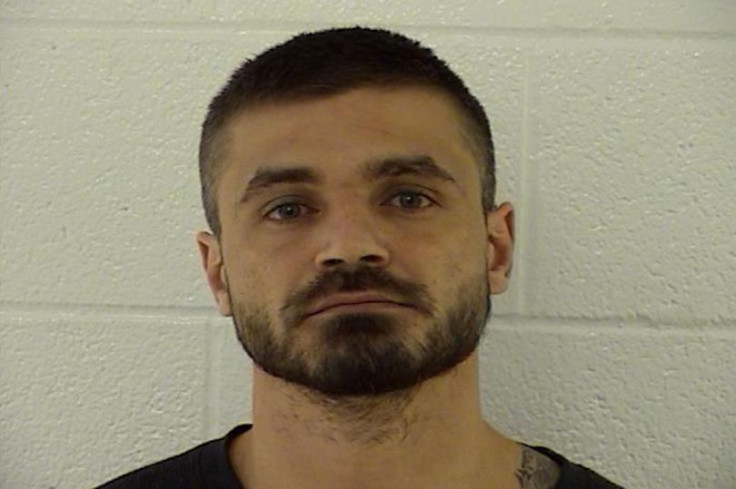 © 2023 Latin Times. All rights reserved. Do not reproduce without permission.