A Harris County man has been charged with murder and tampering with evidence after he confessed to brutally murdering his own mother, dismembering her corpse, and storing her remains in a crate kept inside the garage of his home.
Robert Andrew Barnes, 36, has been taken into custody and charged with murder and tampering with a corpse after Homicide and Crime Scene Units searched his residence and discovered his 72-year-old mother Lucila Barnes' mangled corpse stuffed inside a crate inside his garage, Law & Crime reported.
Officers were dispatched to the house after the victim's family members notified the sheriff's office that Barnes had threatened them with a shotgun and did not allow them to visit the victim despite multiple attempts.
On Oct. 20, deputies were subsequently dispatched to perform a welfare check at Lucila's home located at 11127 Cactus Point Court. At the scene, law enforcement encountered an uncooperative Barnes who brandished a firearm at the officers outside his residence, NBC 5 Dallas-Fort Worth reported.
When asked about his mother's whereabouts, Barnes gave the authorities "several conflicting stories." Following this, the cops obtained a search warrant for the residence and returned the next day to execute the order. After the officers entered the residence, they discovered "a large amount of blood." Following the gruesome find, the officers notified and summoned the Homicide and Crime Scene Units to the scene.
The Homicide and Crime Scene Unit eventually discovered a large wooden crate containing Lucila's dismembered body in the garage.
Harris County Sheriff Ed Gonzalez said that Lucila's remains showed signs of trauma and described the incident as a "sad and horrific case."
When questioned, Barnes allegedly admitted to fatally shooting and mutilating his mother and stuffing her remains inside the crate. Barnes also revealed that he had made the box intending to store his mother's dismembered remains a month before he committed the gruesome murder.
The defendant's attorney emphasized that the defendant has an 8-year-old son and no money in the bank and asked the judge to set a low bond for Barnes. However, the magistrate ultimately set Barnes' bail at $650,000 in total, $500,000 for the murder charge and $150,000 for tampering with evidence.
Barnes is currently being held at the Harris County Jail.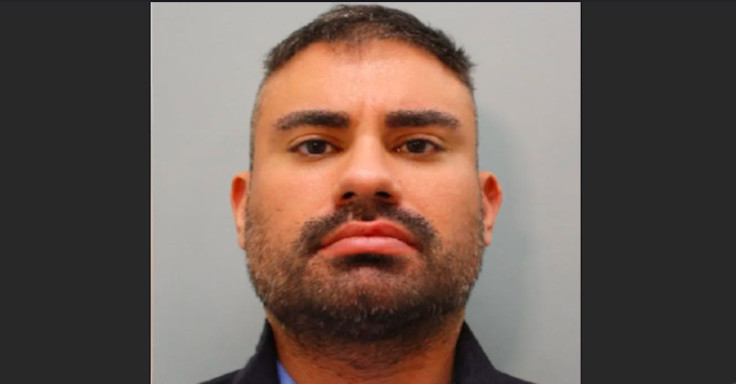 © 2023 Latin Times. All rights reserved. Do not reproduce without permission.