The gunman of the Monday's Highland Park Fourth of July shooting parade allegedly drove to Madison, Wisconsin and "seriously contemplated" another fatal shooting in the area.
"It appears when he drove to Madison, he was driving around. However, he did see a celebration that was occurring in Madison and seriously contemplated using the firearm he had in his vehicle to commit another shooting," Lake County Major Crimes Task Force spokesman Sgt. Christopher Covelli said following a court hearing on Wednesday.
Once arriving in Madison, Covelli said Robert Crimo III had approximately 60 rounds of ammunition, though police believe he did not premeditate any attack. "Indications are he did not put enough thought and research into [another shooting]," he added.
Crimo, the 21-year-old alleged gunman who fired more than 70 rounds, killing seven people and injuring dozens, was held without bond on Wednesday. Crimo had reportedly legally purchased a high-powered rifle. Authorities said a gun found at the scene and another rifle found in the vehicle he was driving when he was arrested were legally purchased and registered under his name. "He does in fact pose a specific threat to community therefore defendant will be held without bond" the judge said during the hearing.
According to Attorney Steve Greenberg, on Tuesday, his firm – attorney Tom Durkin, had been retained by the family to represent both the suspect and his parents following the shooting. However, on Wednesday's hearing, it was said that Durkin would no longer be representing the suspect due to conflict of interest and that the shooter now must retain a public defender. The next hearing is scheduled for July 28 at 1:30 p.m.
"I want to continue to emphasize that this is an ongoing and active investigation with all of our law enforcement partners," Covelli said. "If anyone has any surveillance footage whatsoever of the July 4 Highland Park parade, we would urge them to contact the Highland Park Police Department."
The suspect faces seven counts of first-degree murder with many more criminal charges to file. "These are just the first of many charges that will be filed against [the suspect]. Dozens more charges centered around each of the victims," which Lake County State's Attorney Eric Rinehart said included those struck by bullets and those that suffered serious psychological damage.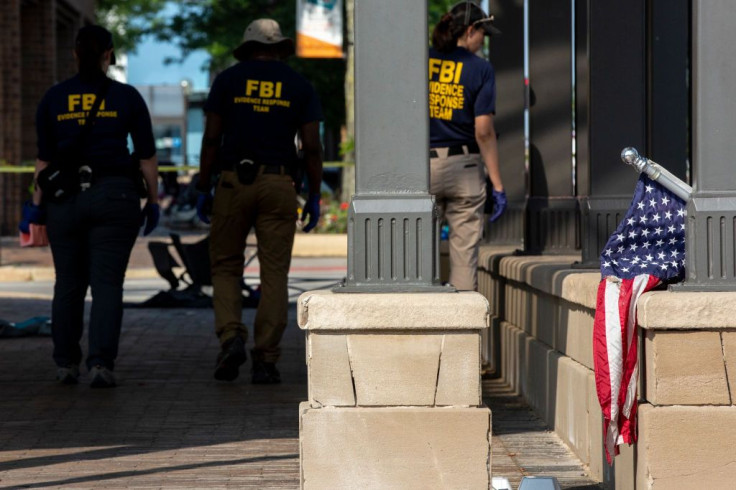 © 2023 Latin Times. All rights reserved. Do not reproduce without permission.