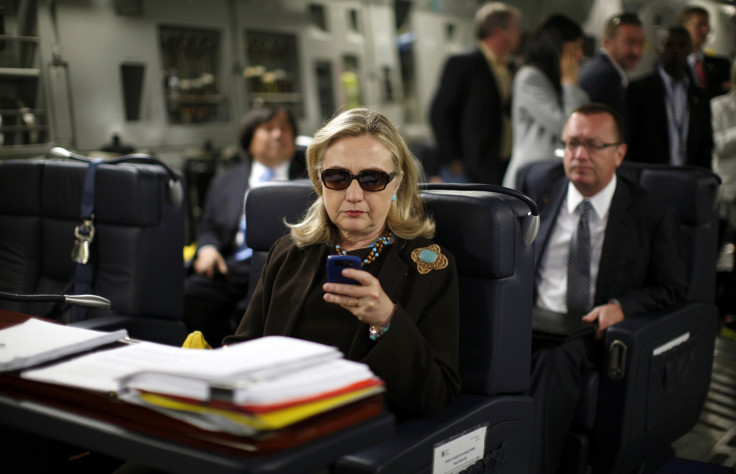 Hillary Clinton supporters eager for her official campaign announcement might find it easier to subscribe to her Twitter feed than stay glued to their TVs. She plans to throw her hat into the ring in the next two weeks. According to sources cited by CNN, Hillary is likely to announce her presidential bid via social networks, not cable networks. She'll follow a trend set by previous campaigns and embraced by her first formal opponents who have preempted announcement speeches with digital spoilers. Ted Cruz formally announced his campaign the night before his big speech as Liberty University. Just today, Rand Paul said "I'm running for president" on his website, hours before he delivered an official speech Louisville.
For less-known candidates trying to get their name out there, online announcements spoilers are just a lead up to the real show: epic speeches in packed auditoriums aired on live TV. For Hillary, however, they could be the key to creating a more personal and intimate campaign. Pundits still predict that Hillary's early campaign events will be even more and integrated into the social media landscape. That's because she's seeking to reintroduce herself to a voter base that already thinks they know her. If Republican candidates do the same, it could mean a more engaging campaign for Latino voters.
Hispanic adults are ten percent more likely to own smartphones than the national average, a change in the past 5 years. Young Latino audiences in particular use mobile devices. That means that they are less likely to sit down for a full campaign speech, and more likely to see clips of a candidate on Facebook. It's hard to quantify, but younger voters likely have an influence on older voters in their household and family network. They already curate -- upvote and share -- everything from cat videos to car crashes, so why not political campaign material? As curators of social media content, they'll likely share and post content that their older peers. The phrase "mom, check out this video," could preface the most important voter interactions of the 2016 elections.
© 2023 Latin Times. All rights reserved. Do not reproduce without permission.