Florida Highway Patrol troopers have confirmed that the man involved in the hit-and-run and killing of a 32-year-old man on Sunday has an extensive criminal record, including a complaint from an ex-girlfriend for mercilessly torturing and beheading her pet cats.
Joseph Charles Strickland, 28, is accused of killing an unidentified pedestrian, 32, after a brutal road accident on Sunday.
The suspect proceeded to retrieve the victim's body and stow the remains at the back of his car with the intent of hiding and abandoning the cadaver at a lot behind the Dixie Lee Bait shop, located at 6408 Evanston Street in Spring Hill, Florida Highway Patrol troopers told MY Stateline.
Strickland, who had no valid driver's license and insurance at the time of the incident, has been charged with leaving the scene of a crash involving a death and tampering with evidence, reported WFLA.
Troopers said Strickland was reported to authorities by a friend that had helped the suspect push his damaged vehicle back to his Evanston Street home after claiming he had hit a deer. The wanted killer allegedly tried to hide the damage by spray painting portions of his red 1995 Mazda MX-6 black.
Upon a second cursory inspection of the car the next morning, Strickland's friend realized the extensive damage could not have possibly been the result of a collision with a small animal, leading him to call the authorities on his companion.
State troopers also confirmed that Strickland has an active warrant out for his arrest in Goodhue County for two felony counts of animal torture.
A criminal complaint shows that the violent Strickland contacted the Cannon Falls Police in March 2020 to admit his responsibility in the horrific maiming and murder of his ex-girlfriend's two missing cats.
"The cat's head was removed, and there was another injury to its abdomen," a responding officer noted of the discovered remains.
The complaint also states that the other cat was found dead and dismembered with its head removed in a dumpster.
Neighbors were able to hear Strickland abusing the cats inside the ex-girlfriend's apartment, the complaint further stated.
Strickland has also been previously charged with two felony counts of criminal vehicular operation resulting in substantial bodily harm, one gross misdemeanor count of criminal vehicular operation resulting in bodily injury, and one misdemeanor count of fourth-degree DWI (driving while impaired), in Minnesota.
A court document stated that a Sheriff's Deputy in Minnesota witnessed Strickland driving 86 miles per hour in a 60-mph zone in February 2020. He passed a semitrailer and car before losing control and going off the road, crashing into a road sign, a wire fence, and a car trailer.
Three passengers were present in the car with the suspect during the consecutive crashes. They were brought to a hospital for treatment for serious injuries. One passenger could not speak because she needed to undergo surgery due to the injuries she sustained from the crash, the criminal complaint added.
Investigations into the February 2020 and March 2020 cases are still ongoing.
Strickland holds a third warrant for his arrest out of Ramsey County for multiple misdemeanor driving violations.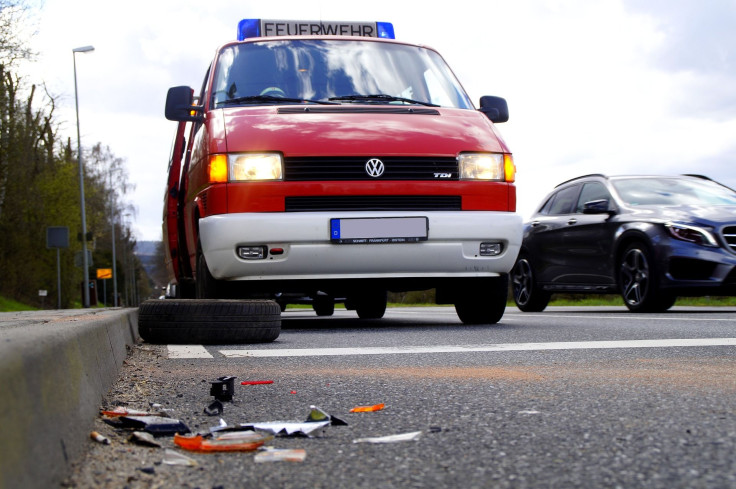 © 2023 Latin Times. All rights reserved. Do not reproduce without permission.