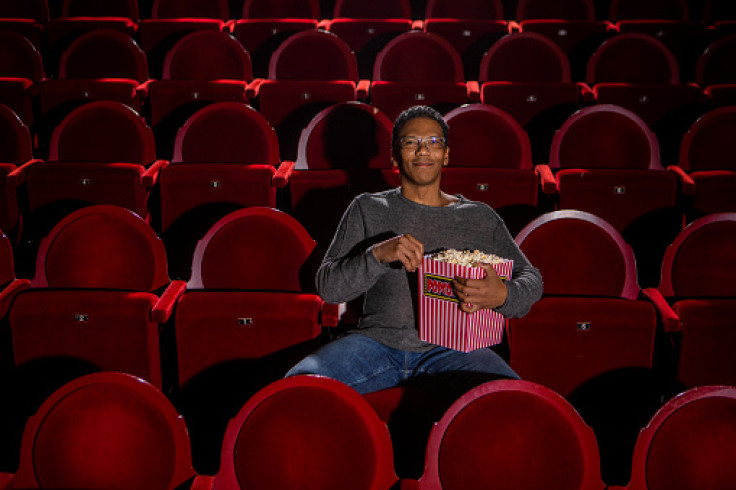 Since the year 2020 began, Hollywood has undergone a lot of upheavals. The industry has made a lot of progress in terms of diversity and representation since the start of the COVID-19 pandemic.
More disabled leads and co-leads have appeared in more cable television programs, and there have been more diverse directors, writers, and actors working both in front of and behind the camera.
Michelle Yeoh and Ke Huy Quan have both received historic Oscar victories. This is all wonderful news that gives us hope for a bright future in entertainment.
Even while these developments are taking us in the right direction, Hollywood still needs to do a lot of work, particularly with Latinos.
Latino representation in the film business is minimal despite making up 20% of the US population, a figure that rises to 42% in Hollywood, the birthplace of American television and movie, reports Movieweb.
Latino presence is lacking in all areas, from on-screen actors to behind-the-scenes writers, producers, and everything in between.
This is a serious issue. The number of Latinos living in the United States will triple by 2050. How is it possible for Hollywood to keep producing TV shows and movies where Latinos are consistently eliminated in light of those figures?
Latinos made up one-fifth of the U.S. population in 2022 and produced $2.8 trillion of the country's total economic output. With a 19% growth rate between 2010 and 2022, Latinos will have the second-fastest population growth in the US, after Asians.
In the US, 28 million Latinos identified as belonging to more than one race, and they had surpassed all other racial or ethnic groups in California and Texas. In the end, Latinos play a significant and highly visible role in American culture.
Only 3.1% of main actors and 2.1% of co-lead/ensemble actors that appear on television are Latino. Latinos made up 1.3% of directors and 1.5% of TV showrunners. In all, less than 9.29% of individuals who watch streaming shows are Latino.
The figures were marginally better in the film industry, where Latinos made up 5.2% of lead actors and 5.1% of co-lead/ensemble performers. Latinos made up just 2.6% of directors and 3.5% of screenwriters.
To put it into perspective for you, out of the 124 Netflix TV Shows, only two had Latino leads, and out of the 44 shows on Apple TV, just one did.
When Latinos aren't being erased in the media, they are being stereotyped. Latinos, and Central Americans in particular, are portrayed in popular culture as either being lazy, crazy, or dangerous in shows like Narcos, Cake, and Desperate Housewives. These prejudices have their roots in a long, bitter history of negative attitudes.
From the 1960s to the present, Latinos have been portrayed as being either lethal and swarthy, trying to bring drugs, guns, and danger into the US, or as being lazy, drunk, and stupid.
Later, they gained notoriety for portraying Latina women as immensely seductive but emotionally unstable, as well as the vulnerable farmworker and immigrant and the nice and subservient domestic worker.
In an interview with John Leguizamo, known for hits such as The Menu, John Wick, and Encanto, the established actor lamented Hollywood's racist treatment of Latinos in the industry:
"This one director wanted me to be in his movie. He said, 'I love your work, I want you in the movie.' And then I hear back from him. He calls me up, and he says, 'Oh, sorry man, you can't be in my movie because I already have a Latin actress and I can't have two Latin people in the movie.'"
The Latino surge in the film industry was just beginning to pick up steam when Karla Souza arrived in Hollywood.
The Mexican actress moved to Los Angeles in 2014 thanks to the success of the comedy Nosotros los Nobles, in which a billionaire businessman pretends that the family's finances are in trouble in order to teach his spoilt kids a lesson.
The movie was a box office hit and quickly rose to the top of the list of movies seen in her nation, reports EL PAÍS.
With the television drama How to get away with murder, she gained even more notoriety among American viewers, who already knew she had a pale complexion and green eyes. Recently, though, the actress ignited a debate when she described herself as a "person of color" in the nation where she works.
"When I started to sense that the white actors were being paid more than the two women, myself, a Mexican, and an African American woman, I kicked up a fuss", she told host Roberto Martinez.
Souza took the issue up with the production. "They should rectify it so that we women of color on the show are paid the same as white people," she told the producers.
Souza described her first few weeks in the center of the film industry on the Creativo podcast. Her lack of experience led to what she now sees as a terrible compensation negotiation on an ABC successful television series starring Viola Davis that was renewed for a further six seasons.
"I'm mindful of my skin color and the privilege that comes with it. The segregation of certain groups on the grounds of race or nationality is a social construct that differs according to the region of the world you are in," Souza told EL PAÍS.
"In the U.S., Latinos are considered as people of color, and this goes beyond skin color, as it includes cultural heritage and nationality. It may sound ridiculous, but that's how I'm regarded as here", added the actress.
The pay deficit for Latinos in Hollywood is genuine. "What Karla is highlighting is that the percentage of people of color or minority groups is minimal in the industry," says Diana Luna, president of the National Association of Latino Independent Producers (NALIP), an organization that puts the number of Latinos employed in the industry at around 20,000.
At a posh Italian eatery in Manhattan, Rosie Perez, an American actress, choreographer, dancer, and activist slid into a booth. She sits down to discuss the status of Hollywood and rolls up the sleeves of her wool sweater dress. Women in Hollywood are also.
Latinos also work in Hollywood. Or perhaps it's the homogeneous mass of film content that is produced to appeal to the broadest possible international audience that lacks cultural specificity.
"A few of us have come through, and I'm very grateful for that," she says of her brethren, particularly Latinas. "But it's just not enough. And when we do get our stories told, we have some executive who knows nothing about who we are as a people. And then they're like, 'Can you spice it up a little bit?' You want to punch these people in the face.
And then if it's too real, they're, 'Could you pull it back, 'cause we don't want the audience to feel offended.' And people are getting sick of it. I think that's the reason why 'Everything Everywhere All at Once' was such a big winner," reports Variety.
While Perez keeps silent about any bigotry he may have encountered on the show, others have been more than happy to discuss it. At the time, Latino leaders requested an apology from ABC for defaming Perez after unnamed executives implied in a 'Variety' article that she couldn't read a teleprompter.
The apology was never given to Perez. However, it's possible that justice was eventually served. The show's head honcho during Perez's brief time, ABC executive Barbara Fedida, was fired in 2020 for making racially offensive remarks about Robin Roberts.
She adds, "What makes me feel powerful as a woman is coming to grips with my own self-worth — understanding my own self-worth — and not apologizing for it, not compromising it, and letting that knowledge just shine through effortlessly."
Latinos have been a part of Hollywood since the silent movie era. But both in front of and behind the cameras, they remain underrepresented.
Latino actors make up just 7% of cinema leads, according to UCLA's most recent Hollywood Diversity Report and USC's Annenberg Inclusion Initiative.
Anglo actors have played so-called Spanish parts since the beginning of cinema, often while wearing brownface.
According to USC professor Laura Isabel Serna, Latinos were frequently employed as background extras to corral horses for Western movies. According to Viva Hollywood author Luis Reyes, Latino performers who did earn speaking roles were typically cast in stereotypical roles.
"You know, the stereotypes: Oh, you're Latino? You'll play the bandido," Reyes says. "There was a guy that played a bandido so often he had his own costume. It was about earning a living. 'I got black hair, I look dark. You wanted me to be a cantina girl? No problem.'"
In Hollywood, it took years for the Academy Awards to give its first Oscar to a Latino actor. Puerto Rican José Ferrer got it for playing an adventurer, swordsman and poet in the 1950 film Cyrano de Bergerac. Two years later, Mexican American actor Anthony Quinn won his first Oscar for Viva Zapata!
Actor Edward James Olmos attributes the ability of later generations to play serious, non-Latino roles to Oscar winners Ferrer and Quinn, reports Npr.
"I am a Latino actor and I'm proud of it," says Olmos. "I said no to more things than I said yes. My intention was to tell stories about me and my culture."
These are more likely to have a greater impact even though they are smaller productions. Writing and producing shows based on real Latino experiences from the ground up not only offers a fresh viewpoint for viewers to connect with but also opens doors and chances for Latino creatives on the rise.
Future bigger and better improvements will be made possible by these modest productions. How can Hollywood assist with this? Hire more Latino people in general and approve stories featuring Latinos.
Latino representation is currently modest. But exciting opportunities lie in the future.
Latinos have fantastic role models to imitate in their own Cultural Revolution by following in the footsteps of amazing creatives and activists in the field—individuals who are pursuing their own professional goals while working to break down barriers for other minorities.
© 2023 Latin Times. All rights reserved. Do not reproduce without permission.