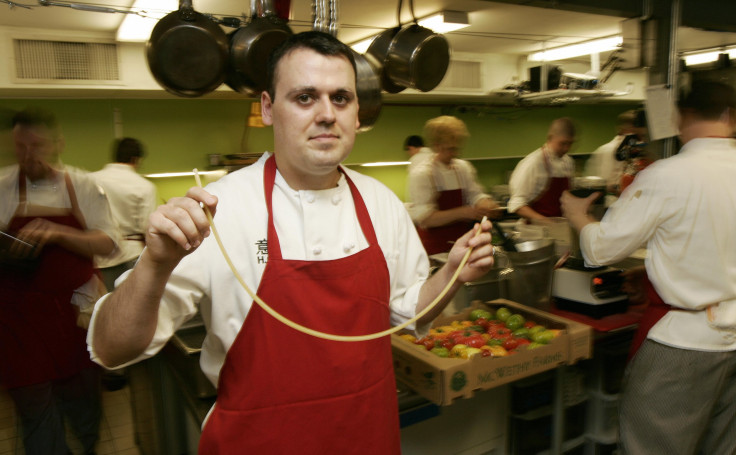 The culinary world has had a great loss. Homaro Cantu, a Chicago-based chef known for blending science and gourmet creations was found dead on Tuesday. He was 38. Cantu was an American inventor, entrepreneur, chef and molecular gastronomer, who owned and operated the Cantu Designs Firm and Moto Restaurant in Chicago. He wowed his diners with edible menus, carbonated fruit and a fish preparation that cooked before your eyes in a tabletop polymer box, according to the Chicago Tribune.
Cantu wanted to solve the world's problems, particularly hunger, mixing food and science after he and his mother and sister were homeless for three years when he was six until he was nine years old. His coffee shop Berrista promoted the "miracle berry," a fruit that makes sour food taste sweet. In his mind, Cantu thought this could eliminate the need for sugar. He was also working on creating synthetic meat and a vegan egg.
On Tuesday, the chef was allegedly found hanging in a building he was remodeling, as he had planned to open a brewery there. According to police sources, the death is being investigated as a suicide, however to Cook County's medical examiner said the autopsy was scheduled for Wednesday and there's no official cause of death yet. Cantu leaves behind his wife, Katie McGowan, whom he met while working as a chef at Charlie Trotter's Chicago where she was a guest chef. They were married in 2003.
© 2023 Latin Times. All rights reserved. Do not reproduce without permission.