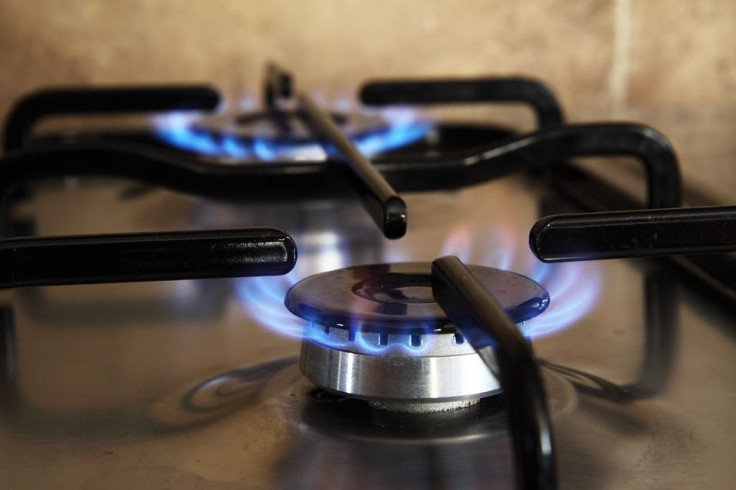 Three unidentified home invaders remain at large after holding a couple hostage and torturing the husband with a scalding hot spoon before stealing his safe during a Bronx home invasion robbery in New York on Sunday.
The robbers, who had their heads covered with hats and hoodies, barged into the apartment on Franklin Avenue and East 168th Street in Morrisania about 3:30 a.m. Sunday, heading to the back bedroom where a 32-year-old man and 31-year-old woman were inside.
The New York Daily Post reported that the gloved intruders moved to handcuff the man then wrapped the woman in a sheet before they dragged her into another room, cops said on Thursday.
The trio would pistol-whip the man as they demanded to know where his safe was located, ultimately torturing him with a searing-hot spoon when he refused to speak. The ordeal left him with burns on his left arm.
The suspects proceeded to ransack the apartment, fleeing with the safe, some jewelry, and 25 pairs of sneakers, officials said. They drove a white SUV as a getaway car, which was last seen heading north on Franklin Ave.
Medics were then called to the scene and administered first-aid to the man. The woman, who was in the other room, was unscathed.
On Thursday, authorities released images of the three crooks taken by CCTV in the building elevator, asking the public to call the police for any information that may lead to their arrests, according to PIX11.
One of the suspects was wearing a dark-colored baseball cap, a black mask, black-and-white "skeleton" gloves, a black-and-green sweatsuit, and black-and-white sneakers on the day of the home invasion.
The second man was in his black hooded jacket, grey gloves, blue jeans, and black sneakers, and the third suspect was in his red baseball cap, a dark-colored hooded sweater, blue jeans, and white sneakers.
In 2012, the old Cabrini-Green neighborhood also saw a 70-year-old man being tortured by home invaders using a scalding spoon as they demanded his bank information before fleeing with his van, which he uses for his disabled son, CBS Chicago reported.
The victim, B.T. Gregory, told police in 2012 that two gun-wielding burglars forced their way into his apartment in the 1300 block of North Cleveland Avenue near the intersection with Clybourn Avenue and Goethe Street. Gregory had just left his home to get his 17-year-old son a snack from a nearby hot dog stand and went home spotting the men fishing out for valuables in his property.
The victim was then duct-taped to a chair and held at gunpoint before the burglars hit the boy, Pleasure Herron, who is a cerebral palsy patient. They would eventually heat a spoon over the stove and hold it against the father's hand, forcing him to give up the PIN for his bank card.
© 2023 Latin Times. All rights reserved. Do not reproduce without permission.