A black man purportedly used a life-like white man mask to commit scores of robberies in Los Angeles. Rockim Prowell, 30, from Inglewood, California, reportedly used the mask to conduct about 30 home burglaries in Southern California beginning in April.
Beverly Hills Police responded to a call of a home robbery in the 1900 block of Loma Vista Drive on April 20, 2021. During the investigation, it was found that the same perpetrator was responsible for a home robbery in the 100 block of Stanley Drive on July 20, 2020.
Security footage linked Prowell and the car he was driving to both offenses. The perpetrator robbed flat-screen televisions in both crimes while dressing up as a white man wearing glasses.
Police surveillance shows the suspect donning a mask and glasses, but something wasn't quite right. "It was odd this burglar's mouth was always open when seen on video surveillance," Los Angeles Police Department Pacific Division posted on Twitter, which has since been removed. "When he was caught breaking into another home we discovered why."
Prowell was caught on May 2 when police pulled him over for a traffic stop in Beverly Hills.
Afterward, police discovered the "white-man" mask and other items linking Prowell to the burglaries in Beverly Hills in July 2020 and April 20, 2021, during which he stole flat-screen TVs.
The suspect was arrested and charged with two counts of burglary; two counts of grand theft; and, one count of vandalism. According to investigators, even the license plates on Prowell's car were allegedly stolen.
Police conducted a search at Prowell's residence and discovered stolen items that linked Prowell to other home break-ins in upscale neighborhoods of SoCal.
Beverly Hills police are collaborating with the LAPD and local authorities in Newport Beach, a wealthy community in Orange County, to see if Prowell is connected to residential robberies in those areas.
Prowell was linked to seven burglaries in the region, LAPD Pacific Division told Fox News. As of writing, Powell was granted bail at 6 p.m. on May 6 and is scheduled to appear in court on May 25.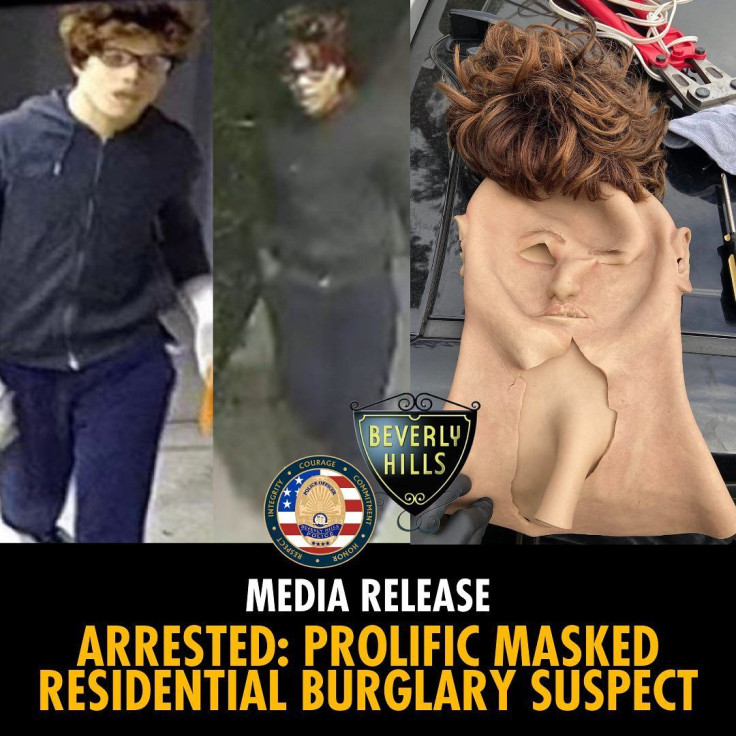 © 2023 Latin Times. All rights reserved. Do not reproduce without permission.