A customer who walked into Wingstop in Northeast Philadelphia on Sunday night found himself in the middle of a robbery.
What's more, he fired a fatal shot at the armed perpetrator, saved the scene, and the unsuspecting employees present. Police authorities, who were later summoned at the spot, are reviewing the scene through the surveillance video. It's unlikely for the customer to face charges for gunning the robber down. The customer stayed at the scene and reportedly co-operated well with authorities.
Things escalated a little too quickly after a 53-year-old masked miscreant walked into the Wingstop outlet in northeast Philadelphia at around 10.30 p.m. on Sunday. Within a few moments, he ransacked the outlet and flashed his gun at the employees behind the cash register drawer, demanding money.
Incidentally, the 27-year-old customer walked into the outlet just then, oblivious to the crime scene he was entering. The miscreant soon shifted his point of focus to the customer, threatening him to hand over his cell phone. Just then, the customer pulled out his gun and decided to strike him in the neck before the perpetrator did. The robber was pronounced dead at the scene, and after bleeding to death on the floor behind the counter. Further probe into the incident is underway.
"The customer who was also a victim because he had the gun pointed at him remained on scene, did cooperate with police," said Philadelphia Police Department Chief Inspector Scott Small, as per a media report. "We do have his weapon we know that just one shot was fired from that customer," Small added.
Residents in the area were in complete support of the customer's actions. "The guy that was robbing the place deserved what he got, in my opinion," said Marius Maiellano of Olney. "Pull a gun on somebody, expect to get shot," added Maiellano.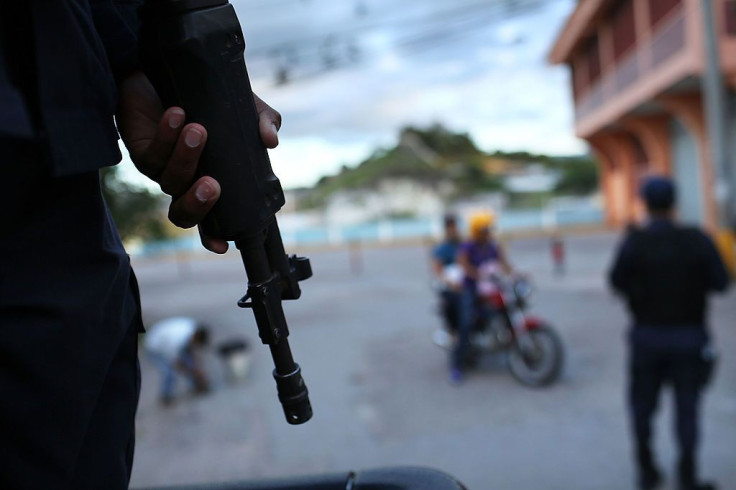 © 2023 Latin Times. All rights reserved. Do not reproduce without permission.