A homeless suspected crack addict has been charged on Tuesday after rowdily menacing his mother, dead grandmother, and nieces with abhorrent threats and misdemeanors for not being given money.
The Highbury Corner Magistrates' Court sentenced Charlie Moroney, 37, after pleading guilty to being drunk and disorderly and harassment causing fear of violence, after consistently showing up to threaten his family at his mother's residence in Regents Park Road, Camden between May 23 to May 30, My London reported.
In a hearing, the court found out that Moroney had also thrown homophobic slurs and "threatened to beat up" his mother after she denied giving the suspect money.
He proceeded to thump their door while outrageously cursing his mother's name for all their neighbors to hear.
The homeless abuser, who was believed to be squatting near the block of his mother's flat, also asked where his grandmother's grave was located so he could gruesomely "dig her up and rape her."
On one occasion, he also endangered his nieces saying he will kill them. Upon the arrival of the police, Moroney continued to be furious.
"He was screaming out my name so everyone could hear. I told them [his nieces] to stay in their rooms. I am scared what he will do," his terrified mother said in a victim statement. "I am anxious every time he is around. I am scared he will attack us and carry out these threats. I am anxious every time I hear anyone outside."
Moreover, the court learned that his mental health has "deteriorated" after being diagnosed with paranoid schizophrenia as he had suffered brain injuries at the age of 15 that put him in intensive care for two months.
Judges, however, did not give an immediate custodial sentence due to his need for support. He was sentenced to 24 weeks behind bars, suspended for 28 months, for the transgression of harassment causing fear of violence, and fined £50 (approximately $69) for being drunk and disorderly.
He is also required to undergo 25 days for rehabilitation activities and pay £263 (approximately US$367) in expenses and was made the subject of a restraining order.
According to health expert and psychologist Elizabeth Hartnet, a suspected addict is dangerous depending on many factors, which include their underlying mental and physical health. She further mentioned the risk of violence is higher in people with addiction.
She also urged vulnerable people, such as children, the elderly, and people with disabilities should never be left alone with individuals who are taking cocaine, meth, or alcohol.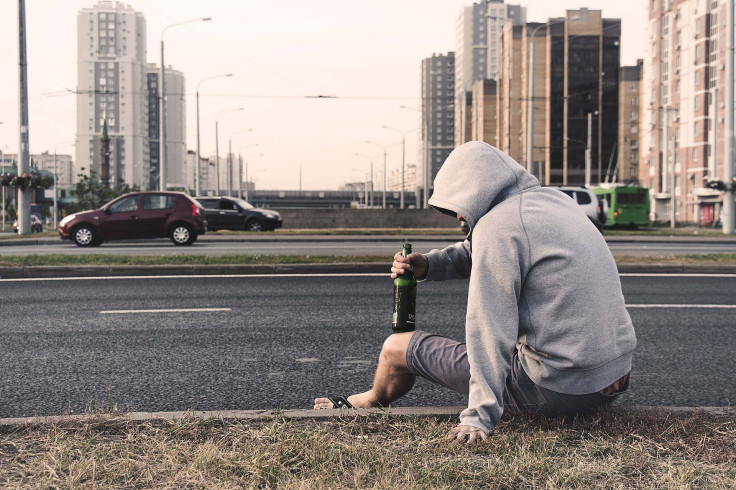 © 2023 Latin Times. All rights reserved. Do not reproduce without permission.