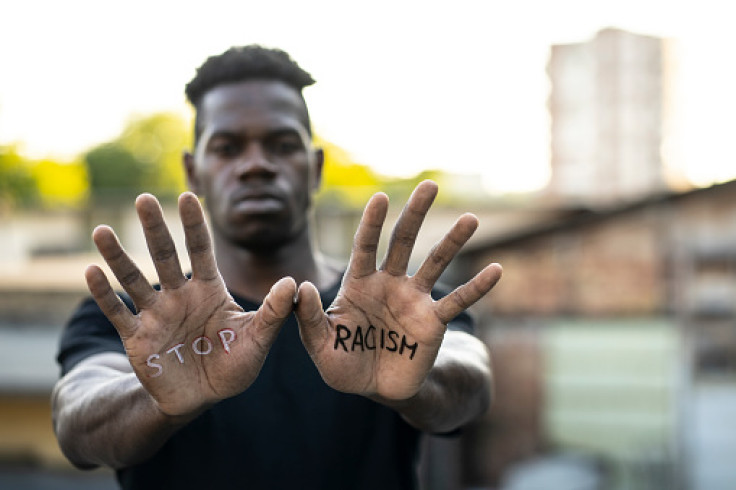 People on the outskirts of Rio de Janeiro heard the "monkey!" cries from the Spanish soccer stadium as they reverberated over the Atlantic.
Vinícius Júnior, a Black soccer player, spent his formative years there and began his career. He was once more the object of blatant European bigotry despite his widespread popularity and wealth.
Rapper Deivisson Oliveira of Sao Goncalo was watching the TV news as he was eating breakfast when he saw the insults directed at his hometown hero.
"I needed to cry out," said Oliveira, 30, who raps under the name MC Menor do CPX.
While holding his 6-month-old at his feet, Oliveira scribbled songs on his phone. "From the favela to the world: Strength, Vinícius Júnior!"
This season, racism in the Spanish league has been more prevalent, especially when Vinícius began dancing to celebrate goals.
At least nine times, Vinícius has been the target of monkey noises, the insult "monkey!" chants, and other racial taunts. Vinícius has regularly urged Spanish soccer officials to take action.
Once again, racism has sparked widespread anger, leading to notable displays of solidarity.
In a gesture of support, Rio's iconic Christ the Redeemer statue was temporarily darkened, while the city's prominent bayside Ferris wheel now showcases a powerful image of a clenched Black fist accompanied by the words "EVERYONE AGAINST RACISM."
The mayor of Sao Goncalo, Nelson Ruas dos Santos, expressed his strong condemnation of the racist incident targeting their revered athlete and conveyed the collective pride of the community.
In response to a defensive statement from the president of the Spanish soccer league, Rio's Mayor Eduardo Paes expressed his disapproval in a less diplomatic manner.
"My total repudiation of the episode of racism suffered by our ace and the pride of all of us in Sao Goncalo," the city's mayor, Nelson Ruas dos Santos, wrote on Twitter the morning after the incident.
"Go to hell, son of a..." Paes wrote.
Simultaneously in Rio de Janeiro, over 150 activist groups and nonprofit organizations came together to deliver a letter to the consulate of Spain, urging for an inquiry into the league and its president.
Their collective efforts culminated in an organized protest held later that evening, AP News reported.
"Vinícius has been a warrior, he's being a warrior, for enduring this since he arrived in Spain and always taking a stand," activist Valda Neves said. "This time, he's not alone."
In an anti-racism demonstration on Saturday, players from Vinícius' old team, Flamengo, walked the field at the Maracana Stadium before a Brazilian championship game against Cruzeiro while wearing jerseys carrying the player's name.
Thousands of fans created an "everyone with Viní Jr." tifo in the bleachers.
The first Black Brazilian players who signed with European clubs in the 1960s experienced some prejudice in the predominately white culture, but they seldom expressed their feelings.
At that time, Brazil still held to the idea that it was a "racial democracy," refusing to confront the racism that many suffered.
© 2023 Latin Times. All rights reserved. Do not reproduce without permission.