The lawmakers in Honduras will start selecting the new members of the country's Supreme Court this week, as President Xiomara Castro's party seeks to push members who will help give Castro more control of the government.
Honduras' Congress will be choosing the 15 lawmakers in the country who will populate the country's Supreme Court this week, with Castro's Liberty and Refoundation party (LIBRE) looking to possibly take control of the majority of the Court, according to the Associated Press.
The process was kickstarted on Monday after the country's selection commission announced a list of 45 possible candidates for the positions that have been whittled down from a 170 through "tests, background checks and public hearings." From there, the lawmakers will select 15 to ascend to the Supreme Court, the Washington Post reported.
While LIBRE holds a majority in Congress, it is a slim one, and they need a supermajority of 86 in the 128-seat chamber to be able to vote in any possible prospect to the Court. It is reported that the LIBRE party may consort with past President Juan Orlando Hernández's National Party to get enough votes for their prospects.
Hernández had control of all three branches of the government during his time as President, giving him a large amount of power in the country, including allowing him to pursue a second term. The man is currently facing trial in the United States for drug trafficking.
Analysts like Juan Carlos Barrientos are criticizing the LIBRE party's attempt to take the majority of the Supreme Court as an unhealthy attempt to consolidate power in the country, saying that "now that they are governing they want to be dictators too."
Activist Juan Carlos Aguilar has a similar opinion, and has warned that LIBRE potentially partnering with the National Party will push the rule of law to have a "regression," and believes that it will be used as a way to pass legislation that could not be passed through Congress.
The LIBRE party will need at least eight seats in the Supreme Court to have a solid majority for future decisions.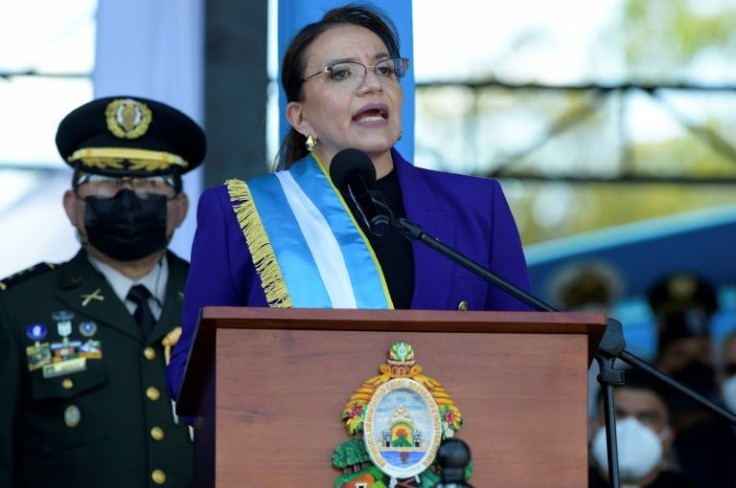 © 2023 Latin Times. All rights reserved. Do not reproduce without permission.