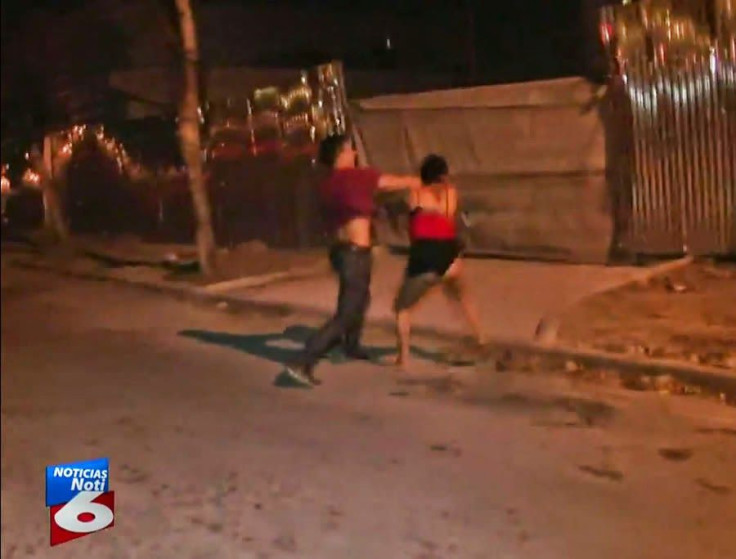 A video of a Honduran transgender woman being beaten by a Military Policeman in San Pedro Sula has caused uproar and outrage in Honduras. According to La Prensa, the video first emerged on Channel Six News, who captured the video last Saturday when the transgender woman was hit by an unknown young man and the received a kick from a military police officer on 12th Avenue in San Pedro Sula, Honduras.
Reports suggest the transgender woman was a sex worker and her assailant was her client: La Prensa reports that she broke the window of his truck after he allegedly refused to pay her. Amid the actio, a military police patrol arrived. The video shows that one of them gives a kick to the young trans woman and then leaves. The incident then becomes a nightmare for the young trans woman when the young man continues brutally assautling her.
Antonio Sanchez, spokesman of the Armed Forces of Honduras denied that any military personnel was involved in the incident. "The video was manipulated," he said. Mario Schauer, activist and amanger of eqaulity group Breaking the Taboo, said the video was "homophobia at its best...the LGBT community is the most ignored," she said. More than 168 members of the LGBTI have been killed in Honduras since 2009, and so far in 2014 there have been 34 murders LGBT people.
© 2023 Latin Times. All rights reserved. Do not reproduce without permission.