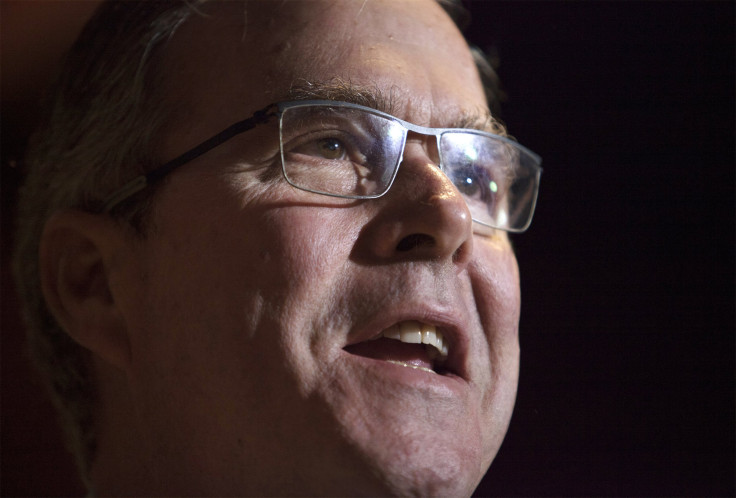 Jeb Bush accidentally identified himself as Hispanic in a voter registration form obtained by the New York Times. On the form, the terms "Hispanic" and "White Non-Hispanic" are right next to each other. So are "Republican" and "Democrat," but he seemed to get that one right. (Now there's a clerical error that would make headlines!). Mr. Bush's spokesperson did not comment on the initial revelation. But Jeb Bush responded after a flood of questions from reporters over the incident and a tweet from his half-Chicano son who wrote on Twitter "LOL - come on dad, think you checked the wrong box #honorarylatino."
"My mistake! Don't think I've fooled anyone!" Jeb wrote, in a tweet. But he is "fooling" some, practically being considered a Latino candidate by Jorge Ramos during a recent discussion about the Republican primary. He also did really well with Hispanic voters in Florida, getting between 40-55 percent of their vote in various elections. Just as "Clinton display[ed] almost every trope of blackness," according to Toni Morrison, Bush's personal story has a lot for Latinos to latch on to. He speaks Spanish amazingly well. His wife is Mexican. He's vocally pro-immigrant, unlike other Hispanic republicans on the national spotlight (Ted Cruz, Marco Rubio, and Susana Martinez).
© 2023 Latin Times. All rights reserved. Do not reproduce without permission.