UFC star Brian Ortega had a fatal shoulder injury during the first round of his featherweight match against Yair Rodriguez on Saturday.
"When I went to the floor, I went for the armbar, and I was trapping him really hard, trying to push him away to go for the armbar in the bottom," Rodriguez said during the post-fight news conference at UBS Arena in Elmont, New York. "I think at the moment when he was trying to get the arm out from there, I think I saw him doing a face, so something happened."
"He went to the floor, he grabbed his shoulder, and I stopped fighting. I realized something was going on, so I let him and I stopped fighting. I asked him, 'Hey, what's going on? What happened?' And he was like, 'Oh my shoulder, my shoulder.' So I stopped, and that's it."
Ortega was reportedly unable to continue after seemingly dislocating his right shoulder during the 4:11 mark of the opening round. His shoulder popped out of its socket before he fell on his back. Ortega required immediate medical care after suffering from a dislocated shoulder.
Ortega was seen pulling his right arm away from Rodriguez's armbar attempt. At first, Ortega did not seem to be in any danger, however pulling his arm back apparently caused the dislocation – the fight was called to an end, and it resulted in Rodriguez's victory via technical knockout (TKO).
"I don't know how it happened," Ortega said. "I wanted to keep going. I've had two shoulder surgeries, and I might need a third one. The fight was going good. I got him to the ground. I was not in submission danger. [Yair], it is what it is. If you don't get a title fight, I want to get in and let's do this right. This is not the right way. I'm so sorry. I want both of us to leave it all in here." Ortega previously underwent surgery after injuring the same shoulder in 2016.
The two featherweights are friends, Ortega continued, "Yair, congratulations — if you don't get the title fight, or whatever happens, let's do this right. I want both of us to leave it all in here. Because I know that's what we came to do."
The 29-year-old Mexican is reportedly willing to have a rematch with Ortega, but would rather it be for a world title. After winning the Saturday match, Rodriguez could now have a chance to fight against Alexander Volkanovski's featherweight belt later in the year.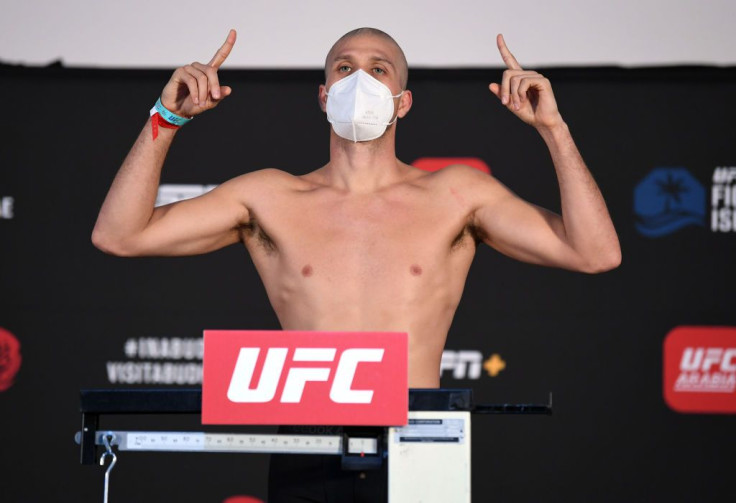 © 2023 Latin Times. All rights reserved. Do not reproduce without permission.