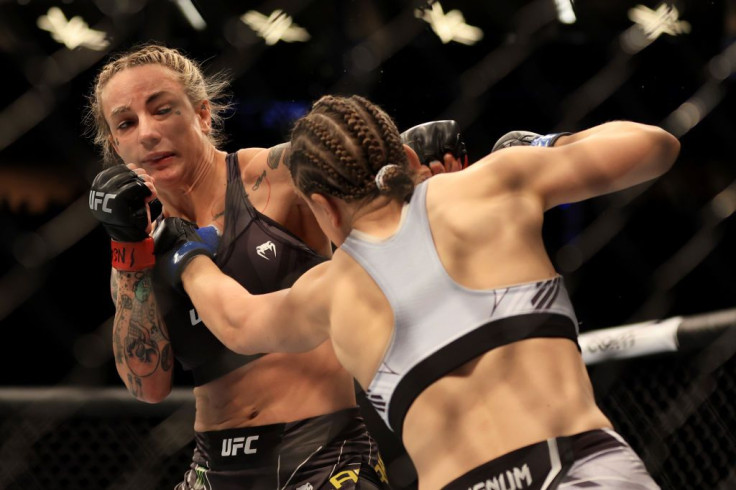 UFC Star Jessica-Rose Clark dislocated her left arm after Julija Stoliarenko executed a brutal armbar victory after only 42 seconds at the UFC 276 on Sunday.
UFC Hall of Fame inductee Daniel Cormier said in a commentary, "She dislocated it, you can see it. It's dislocated bad. That was nasty. Jessica is tapping desperately." UFC 276 was held in line with the 10th annual International Fight Week promotion, as well as Donald Cerrone's retirement and Alex Pereira's knockout win over Sean Strickland.
Joe Rogan commented, "Perfect timing and execution. The way she passed the guard, the way she got to that position. Watch this level change and look at the beautiful use of the hips and amazing flexibility in her core to get over there, passes that arm and gets that far-side armbar."
One fan said, "Julija Stoliarenko is not playing any games. She was super intense right from the start." Another commented, "Super bummed that Jessica Rose Clark got her arm snapped. Was hoping it would be her night."
Stoliarenko, who lost her three previous octagon games against Yana Kunitskya, Julia Avila and Alexis Davis, could not contain her happiness. Stoliarenko said, "Opps, I did it again… I'm just happy that I was able to show my skills in the UFC arena."
The 34-year-old Aussie icon traveled to Vegas for a match, which the public expected her to win. Unfortunately, after struggling in her fight with Stoliarenko, Clark's arm was reportedly bent backward and out of joint. She lost the fight during the first round. Her arm seemed to snap as Stoliarenko contorted it to get the submission.
Clark was seen trying to break the grip however, her arm eventually hyperextended, prompting her to immediately tap. She was left needing medical attention. Clark later told reporters that she was expecting to need surgery on the arm. She also posted a photo on her Instagram handle, expressing love to everyone who checked on her.
Meanwhile, Alexander Volkanovski's masterclass in the co-main event brought him a third win over former champion Max Holloway. Ian Garry had another victory that pushed his MMA record to 10-0, making the chances high for a fight on the same card as Conor McGregor in early 2023.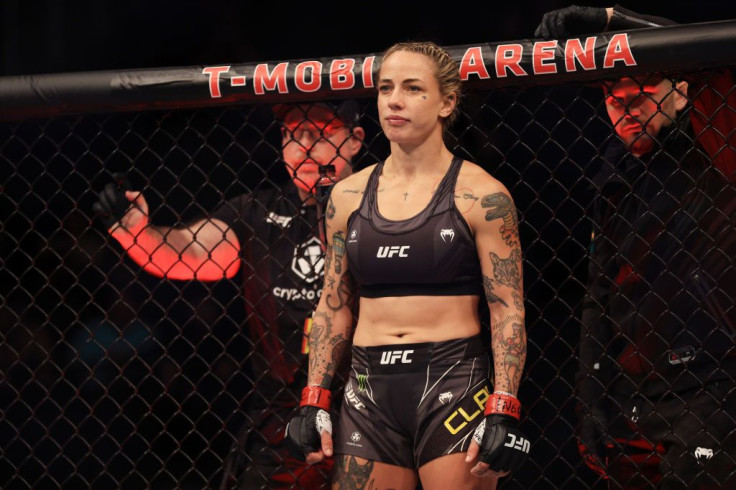 © 2023 Latin Times. All rights reserved. Do not reproduce without permission.