Just like in other sport, there will be the debate on who is truly the Greatest of All-Time or better referred to by some as the GOAT.
In the mixed martial arts scene, there are plenty to mention. But if whittled down, the names of Jon Jones and Khabib Nurmagomedov are arguably at the top of the list.
Hence, it may be a choice between "Bones" and "The Eagle." As far as the 34-year-old former UFC light heavyweight champion is concerned, there is no doubt he deserves the recognition and points out the opponents he has faced in his fight sports career.
"I think he's done a great job representing the UFC, he's a great ambassador for our sport," Jones said in an interview with ESPN's Max Kellerman. "But if you were to ask some MMA experts about myself and Khabib, I think most people would be able to tell our resumes are completely different," he added.
True enough, Jones has indeed faced popular names inside the cage. That list includes Lyoto Machida, Rampage Jackson, Brandon Vera, Matt Hamill and Shogun Rua. He won the light heavyweight title at the age of 23 against Rua.
As for Nurmagomedov, the only names that may ring a bell are Rafael dos Anjos and Conor McGregor. But one glaring difference between the two UFC stars is that "The Eagle" started and ended his career on a clean note compared to that of Jones.
"Bones" has been embroiled in plenty of outside controversies involving DUI, domestic violence and vehicle tampering. He has been stripped of the UFC title on more than one occasion and has never officially lost one as of this writing.
Right now, the 34-year-old is dealing with assault charges involving his fiancée on Sept. 24. It is another distraction that has marred Jones' UFC career although it has not stopped him from preparing for fights.
Jones is now prepping for a jump to heavyweight. He is understood to be preparing for a showdown with Francis Ngannou although nothing is official.
Nothing is set in stone although something may come up in 2022.
For now, Ngannou is more concerned about facing his teammate, Cyril Gane who he will face at UFC 270 on Jan. 22, 2022.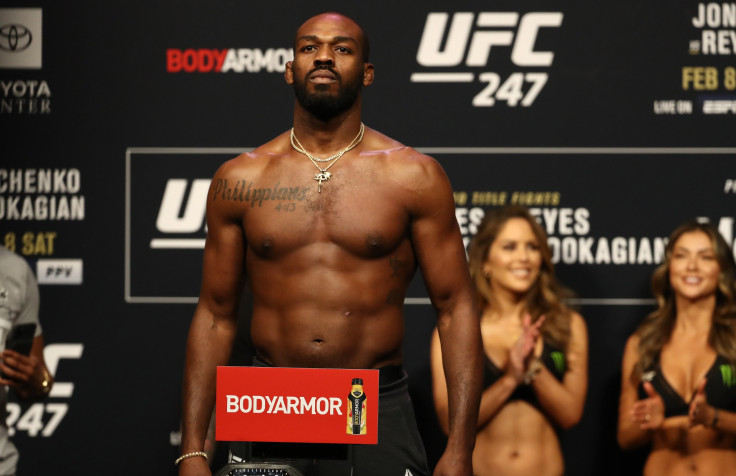 © 2023 Latin Times. All rights reserved. Do not reproduce without permission.