Promising UFC fighter Khamzat Chimaev is at a high right now and feels he can take on anyone inside the cage. He is coming off a big win over Li Jingliang at UFC 267 in Abu Dhabi and is now looking for another opponent.
The 27-year-old welterweight fighter has called on a lot of familiar names who he feels he can fight. But one name that does not make sense is Brock Lesnar.
Lesnar is currently tied with the WWE although there are exceptions if the two promotions can work things out. But with a focus on the weight class of both fighters, it would be crazy to think that Dana White would arrange such a showdown.
Chimaev called out Lesnar on Twitter, something that the "Beast Incarnate" is unlikely to scoff unless it means earning big money.
White is aware of the tirades of Chimaev, something that started after his emphatic UFC 267 win. The UFC top brass himself is befuddled at the names that the Russian has been calling out.
"I don't know why. But he was basically just saying 'I'm going to fight everybody' and 'I'm going to fight Brock Lesnar, I don't care who it is'," White said via TalkSport.
Crazy as it may sound, it would be best not to have anyone's hopes up. Lesnar is busy with the WWE and was recently reactivated back into action following that huge announcement on WWE SmackDown last Friday, Nov. 26.
After being fined heftily and being meted an indefinite suspension, the former WWE champion is expected to be back and resume his feud with Roman Reigns and the Bloodline. Sparks could fly as early as the Dec. 3 edition of SmackDown.
Things will be a bit complicated with Sami Zayn earning the right to face Reigns for the Universal title. Lesnar is likely to foil those plans until he gets his hands on Reigns and his title once more.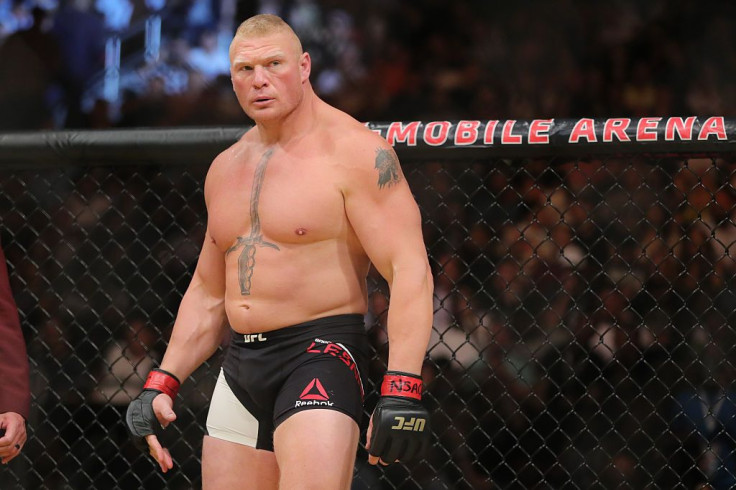 © 2023 Latin Times. All rights reserved. Do not reproduce without permission.