Ronda Rousey made her mark in the UFC and has since brought her act to the WWE. She was an instant hit in the promotion but has not been seen in shows since WrestleMania 35.
A lot has happened in the life of the 34-year-old, including that of having her first child with husband Travis Browne. In between those, she has been appearing in movies and TV shows such as the Fox Series 9-1-1.
But in all of this, is a WWE return also among her plans?
Rouse responded to a fan question during a recent gaming stream on her Facebook. She was asked if her WWE contract is expired and "Rowdy" gave an uncertain answer.
[Person in chatroom] is asking if I'm still under contract with WWE. I technically — I don't think I am. But who knows? That's a question for the lawyers," Rousey said via Post Wrestling.
Rousey, however, added that she still keeps in touch with Stephanie McMahon. Hence, channels are still open although the 34-year-old's despise for fans is another factor.
As far as Rousey is concerned, she would rather spend her time with her family than try to appease ungrateful fans.
"So it's just like … what am I doing it for if I'm not being able to spend my time and energy on my family, but instead spending my time and my energy on a bunch of f—ing ungrateful fans that don't even appreciate me? I love performing. I love the girls. I love being out there … but, at the end of the day, I was just like, 'F— these fans, dude,'" Rousey was quoted as saying in an interview with Steve-O last year.
All this was made before Rousey had her first child with Browne, La'ake Browne. Like other mothers, Rousey could decide to focus on family and her baby rather than anything else. All this is of course subject to change.
"But I'm just saying, you never know, I don't want to make any promises about the future when I don't know how I'm gonna feel in the future," Rousey said.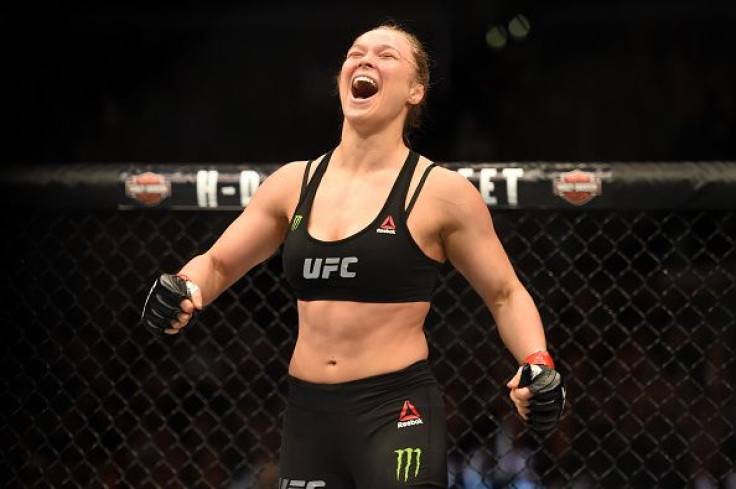 © 2023 Latin Times. All rights reserved. Do not reproduce without permission.